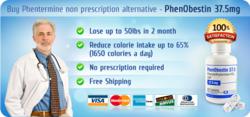 Vienna, VA (PRWEB) June 24, 2013
The obesity rate this year is higher than last year's obesity rate, continuing a disturbing trend of rising American rates of obesity. According to the results of a recent Gallup report, the number of obese Americans is 27.1 percent, with about 35.6 percent of Americans considered to be overweight and another 35.4 percent considered to be normal weight. The 27.1 percent obesity rate is up from 26.2 percent in 2012 26.1 percent in 2011. This information comes from the latest edition of a periodic Gallup Report entitled "Snapshot: U.S. Obesity Rate Ticking Up" that was released on June 21, 2013, and is based on interview conducted with more than 80,000 subjects that were conducted between January 1, 2013 and June 20, 2013.
This report was released only a few days after the American Medical Association (AMA) decided that it was going to officially recognize obesity as a disease, and to recommend that steps be taken to reduce the rate of obesity in the United States. They also recommended that a "National Obesity Awareness Month" be created to In addition, the AMA was not the first organization to take the step to recognize that obesity is a problem that rises to the level of a disease. Before the AMA made its decision, the Internal Revenue Service and the US Food and Drug Administration (FDA) had both decided to recognize that obesity is a disease. This information comes from an article by Nick Carey that was published on Reuters on June 18, 2013 entitled "American Medical Association Votes To Recognize Obesity as a Disease."
While the problem of obesity is prevalent throughout the United States, it does not affect everyone in every area of the country equally. A report by the Robert Wood Johnson Foundation released on September 20, 2012 entitled "F as in Fat: How Obesity Threatens America's Future 2012," describes how if the present trends continue at their current rate then numerous states with high obesity rates could be affected by higher health care costs. These states that the report identifies include Alabama, Arkansas, Delaware, Kentucky, Louisiana, Mississippi, Missouri, Oklahoma, South Carolina, South Dakota, Tennessee, and West Virginia. The report argues that all of these states risk having obesity rates that exceed 60 percent in 2030 if the present trends continue. This information is also from the report "F as in Fat" that was released by the Robert Wood Johnson Foundation on September 20, 2012.
With this news about obesity, many Americans affected by it may be wondering what steps they can take to resolve their weight problems. Shoppharmacycounter.com offers a potential solution with its summer sale of PhenObestin 37.5, a nonprescription alternative to prescription drugs such as the weight loss drug Phentermine. PhenObestin contains the active ingredient Phenylethylamine HCL, and is intended to boost energy and reduce appetite, and is intended to assist those suffering from obesity achieve their weight loss goals. For more information about ordering PhenObestin, call 1-800-935-6312, or visit shoppharmacycounter.com to place your order today.
About ShopPharmacyCounter.com
Based in the suburbs of Maryland, ShopPharmacyCounter.com offers effective weight loss products while providing customers with a unique shopping experience. Their offerings strive to assist customers to lose weight as effortlessly as possible. With a commitment to quality and client satisfaction, ShopPharmacyCounter.com has helped countless individuals tackle weight related problems.
Operating as one-of-a-kind online pharmacy, their customers come from every corner of the world. Celebrating a proud legacy of a customer-base that continues to grow, ShopPharmacyCounter.com works towards ensuring health for every single client. Dealing in supplements, muscle building vitamins and a wide array of weight loss products, they never fail to meet and exceed expectations.
Contact
Georgiy Kharchenko
800-935-6312