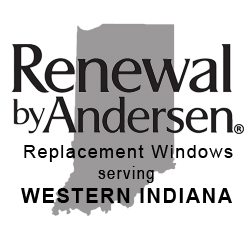 Carmel, IN (PRWEB) June 26, 2013
On average, replacement windows last no longer than a decade. During that period of time, frames require refinishing, painting, and maintenance, while the homeowner finds the fixture's energy efficiency is less than desirable. Replacement window and door company Renewal by Andersen strives to provide customers with longer-lasting, more energy-efficient fixtures. In business since 1985, Renewal by Andersen recently introduced a new location in Carmel, Ind., and a new website along with it.
Launched June 1, RenewalbyAndersenIN.com showcases the Carmel location's wide range of products. Homeowners browsing through have a chance to see Renewal by Andersen's replacement windows, from classic options like double-hung and bay frames to contemporary sliding styles that feature greater glass surface area.
Along with the windows, replacement doors finish off the look of a home, with Renewal by Andersen Indiana presenting two options on its website. Patio doors, with a choice of Andersen's traditional Frenchwood® look and contemporary styles, incorporate many features from the company's windows and offer multiple locking points for improved security and energy efficiency. Storm doors act as a further barrier against the elements while not obstructing a view of the entryway.
Through its website, Renewal by Andersen Indiana highlights the customization available for each window or door. An initial consultation determines the best products and fit for an Indiana home, while customers have a choice of exterior and interior colors, hardware and finishes, insect screens, multiple grilles, and even varying degrees of low-emissivity glass.
Joining quality and customization, a commitment to the environment forms a core of Renewal by Andersen Indiana's strategy. The company's own wood-vinyl composite, Fibrex®, creates a thinner frame, thus allowing for greater glass surface area, and outlasts either material individually; its strength further results in less maintenance over time.
Renewal by Andersen's glass choices, including High Performance™ Low-E4®, High Performance™ Low-E4® Sun, and High Performance™ Low-E4® SmartSun™, block a significant amount of UV rays – up to 95 percent, in the case of SmartSun™ -- and, in terms of energy efficiency, far exceed standard dual pane options in both winter and summer. Energy bills, as a result, are slashed up to 25 percent in some cases.
Because of Renewal by Andersen's efforts to craft environmentally-friendly replacement windows and doors, the company earned SCS Indoor Advantage™ Gold and Green Seal certifications and exceeds ENERGY STAR® qualifications.
With its showroom in Carmel, Renewal by Andersen provides high-quality products and custom installation services to the greater Indianapolis, greater Lafayette, Fort Wayne, and South Bend areas. Website design, search engine optimization, and press release services provided by Keyword Performance.