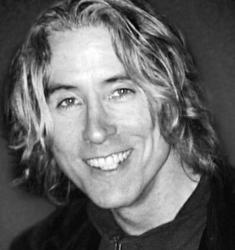 Los Angeles, CA (PRWEB) June 24, 2013
Gregory Markel, Founder/CEO of Infuse Creative, LLC, a big brand Digital Marketing/PR, Reputation, Development & Security agency in business since 2001 will guest teach a class on Branding at Ken Rutkowski's Business Rockstars Academy, June 25th.
Gregory will teach his 17 years of digital marketing and branding knowledge to attendees in week 2 of the 6 week entrepreneur academy that also includes academy teachers; singer, celebrity, entrepreneur Paula Abdul, 'Chicken Soup For the Soul' author Mark Victor Hansen and Legal Zoom's Brian Lee,
About Gregory Markel and Infuse Creative: http://www.infusecreative.com
Founded in 2001 by Gregory Markel, known as 'one of the pioneers of SEO,' has provided SEO, search marketing, social media, mobile, TV advertising, reputation management, security, and digital marketing services to an extremely diverse range of clients including corporations, governments, politicians, celebrities, well known executives and others for the last 12 years including Sony, Universal, Roadside Attractions, Mazda, Disney, Gibson Musical Instruments, New Line Cinema, Warner Bros., TomCruise.com, Participant Media, Pacificare, The BBC, Ed Hardy, Led Zeppelin, Lord of the Rings, CBS, FOX, The National Geographic Channel, Transcendental Meditation, California Legislative Bureau, Reality Executives International, and many more. Gregory is a regular speaker on all things digital, most recently, at USC's Annenberg Program on Online Communities. Gregory and Infuse Creative were recently responsible for generating the #1 story on Huffington Post for 3 days for one of their esteemed clients. Follow Infuse Creative on Twitter: ‪http://twitter.com/infusecreative
About Business Rockstars Academy
Business Rockstars Academy is a division of 'Business Rockstars' which was co-founded by Ken Rutkowski and Steve Lehman. Ken Rutkowski is the Founder, President and Host of KenRadio Broadcasting which is syndicated on CBS Radio, the Founder of the Media, Entertainment and Technology Alliance known as METal and he is also the Local Partner of Founder Institute Chapter Los Angeles. Steve Lehman is a Principal in the Investment Banking firm of Broadstream Capital Partners LLC. Mr. Lehman served as President and Chief Executive Officer of Premiere Radio Networks Inc. from company inception in January 1987 until its sale for $190 million to Jacor (now Clear Channel Communications). He was one of the founders of Premier Radio.