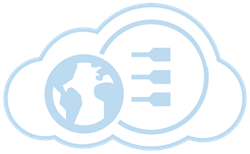 Cloud Connect gives you what you've wanted: access to tools, plug-ins, profiles and projects from anywhere over the cloud for free
Dallas, TX (PRWEB) June 26, 2013
Genuitec, LLC, a founding member of the Eclipse Foundation, has released a free, new technology under its Secure Delivery Center (SDC) brand named Cloud Connect - the new technology takes Eclipse delivery into the cloud. SDC Cloud Connect provides a natural path for Eclipse Kepler users to not only get the exact IDE and tooling they need, but share it with their teams and customers so that development is synchronized across workstations.
"SDC Cloud Connect is a wicked cool technology for software developers - it's brainless to set up and takes very little effort to use its powerful functions," said Tim Webb, director of innovation and strategy for Genuitec. "As folks who've been with Eclipse since day zero, we know this material inside and out - Cloud Connect gives you what you've wanted: access to tools, plug-ins, profiles and projects from anywhere over the cloud for free. No obligation to buy it - whatsoever."
SDC Cloud Connect will require minimal setup and customers will benefit from drag and drop technology to start or enhance their cloud. Cloud Connect customers already using Eclipse will find a SDC Cloud Connect icon they can drag directly into their Eclipse install to move their already tailored Eclipse up to the cloud and begin leveraging Genuitec's cloud-hosted technology.
Cloud Connect will use social network access points to allow customers the freedom to use existing profiles established on Google, Twitter, and LinkedIn to set up their personal Cloud Connection. In addition to using these access points to roll over profiles, customers will discover the opportunity to use SDC Cloud Connect at no cost by socializing their usage on Twitter with the hashtag #SDCCloud and a user-specific URL provided to them. Customers who socialize usage monthly will earn Cloud Credits. Cloud Credits can be used to keep Cloud Connect at no cost or to add feature enhancements to their personal cloud.
SDC Cloud Connect will be available for purchase with single user and team-based pricing options. Cloud Connect can be tailored for end-user needs and requirements and options for enterprise advanced service agreements are available. For tailored quotes or additional information, customers are encouraged to reach out to sales(at)genuitec(dot)com and speak with a representative.
SDC Cloud Connect has been built on top of proven Genuitec technology which has been expanded upon to provide customers with more flexibility, security, and customization to their software sharing and delivery needs; not to mention it is simple to use.
About Secure Delivery Center Cloud Connect
SDC Cloud Connect is a powerful iteration of SDC that brings software management and team synchronization to the cloud. This keeps costs down while providing universal access points to development technologies. Cloud Connect standardizes teams and companies on tool usage and version numbers to prevent broken software builds later in the development process. For enterprises looking for technology on software delivery and rich open source management please see Genuitec's Secure Delivery Center. CERN uses SDC to help manage the Large Hadron Collider: http://info.genuitec.com/cern-case-study.
Try Cloud Connect: http://www.genuitec.com/sdc/cloud/
About Genuitec
With year-over-year growth since the company was founded in 1997, Genuitec continues to expand by offering superior products to enterprises at value-driven prices. Its products are used by 17,000 global enterprises including 80 percent of Fortune 500 companies. Genuitec's support forums are a vibrant community where users engage with staff to answer any number of technical needs. Genuitec is constantly evaluating market opportunities for new areas of growth, and has launched a new product in each of the last 9 years. As a fully-distributed workforce, the company maintains a low overhead, yet attracts the most talented software developers with its flexible employment options.
Genuitec is based in Flower Mound, Texas and is founding member of the Eclipse Foundation along with IBM, Intel and HP.
Please follow Genuitec's latest news on Twitter @Genuitec or @Genuitec_SDC or by joining "MyEclipse" on Facebook
If you'd like more information about this topic, or to schedule an interview, please call Iris Meneley at 214/926-8044 or e-mail Iris at iris(at)genuitec(dot)com.