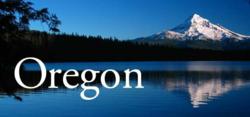 custom website design services have vaulted the revenue streams to unprecedented levels at ITX Design
Portland, OR (PRWEB) June 26, 2013
Web hosting provider and custom website development firm ITX Design announced on Tuesday it is opening its new customer service facility in coastal Oregon next month to meet increasing customer growth as the company expands website design services to their existing hosting customers across the United States and Canada.
The move comes a few months after ITX Design launches their completely redesigned website and expands their line of hosting, VPS, and design services.
ITX Design will be opening the Oregon customer service center on July 4th, which will bring more options and convenience for current customers and ultimately attract new business.
The company currently operates two data centers located in Fredericksburg, Virginia and Las Vegas, Nevada. The addition of the 24/7 customer support center in coastal Oregon firms up a growing infrastructure that has shown tremendous growth during the course of the year.
"Our service hosts important web sites for companies that need to remain secure, online 24/7, backed up and safe. As we expand our custom website design department, we will have a growing demand for non hosting related support issues," said ITX Design CEO Doug Davis. "Clients can opt between two completely separate regions and different time zones. We want to attract more small businesses to host their information and design their platforms with round the clock support on all fronts"
ITX Design provides a wide range of services, including web hosting, custom website design and development, cloud hosting, and much more. Customers will always have the option of choosing their primary location for web hosting and a secondary location.
CEO Doug Davis says ITX Design is on track to earn record breaking revenues in 2013. For the last 5 years, profits have steadily increased, while revenue from custom website design services have vaulted the revenue streams to unprecedented levels.
The Virginia data center expanded its capacity by half last year to accommodate customer demand. ITX Design nearly tripled its full time staff in the last year, and has plans to advertise career opportunities for an additional nine positions, for database administrators, server administrators and software developers.
ITX Design is the most reliable and efficient web hosting and domain registration provider in the United States. They provide dedicated servers, shared web hosting and domain registration for small businesses including Server Hosting, WordPress Hosting, Reseller Hosting and much more. Their expert staffs review servers at ITX Design and supports them 24/7 efficiently.
ITX Design was established in the year 2001 by a group of software professionals. The main motive of this organization is to provide web hosting and other associated services at highly competitive and attractive rates. Over the past decade, since its inception this organization has won many prestigious awards thus establishing it as a leader in this industry.
ITX Design has been defined as one of the most trusted service providers of this industry, maintaining an impeccable track record of 99.99% up time average.
To find out more, simply visit http://itxdesign.com/, or call 866-577-1442