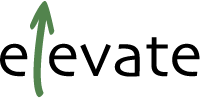 Elevate has provided tremendous help in systematically improving our legal efficiency.
Los Angeles (PRWEB) June 27, 2013
Elevate Services, Inc. played an integral role in helping NetApp achieve greater legal efficiency, according to a recent announcement by the Association for Corporate Counsel (ACC) that named NetApp a 2013 ACC Value Champion. Elevate, a global legal services provider for corporate legal departments and law firms, provides NetApp with legal operations consulting and managed legal support services in a relationship that the ACC described as "a game changer" for NetApp.
"We are thrilled to be recognized by the ACC for our achievements in building a legal department that efficiently supports our growing company," said Connie Brenton, Chief of Staff and Director of Legal Operations at NetApp. "Elevate was instrumental in taking our legal operations to this level while reducing our legal costs."
NetApp first engaged Elevate legal operations consultants to analyze operational data and identify opportunities to improve legal efficiency. Based on those findings, NetApp and Elevate collaborated to develop and execute a strategic plan for which Elevate also provided managed support services in the areas of contract management, e-billing, and administrative support. Elevate continues to provide NetApp with managed support services, as well as ongoing consulting in the form of legal spend analysis and the use of alternative fee arrangements.
"Elevate has provided tremendous help in systematically improving our legal efficiency," said Brenton. "Their managed support services freed up our in-house staff to focus on higher value activities, and their legal spend consulting has helped us cultivate more mutually beneficial relationships with outside counsel."
"We are delighted to see a client like NetApp named as an ACC Value Champion," said Liam Brown, Founder and Chairman of Elevate. "Having worked with NetApp on so many levels, we know firsthand how much they deserve this kind of recognition for their achievements, and it is deeply gratifying to play a part in that."
About Elevate Services, Inc.
Elevate provides law firms and corporate legal departments with practical ways to improve efficiency, quality, and outcomes through consulting, managed services and technology. Elevate was founded in 2011 by Liam Brown, the founder and former President and CEO of Integreon, Inc., which he led from startup to annual sales of nearly $150 million. For more information, visit elevateservices.com and follow Elevate on Twitter @ElevateServices and on LinkedIn at linkedin.com/company/elevate-services.
About the ACC Value Challenge
The ACC Value Challenge, launched in 2008, has provided resources and training for in-house counsel and law firm lawyers to help affect change within the legal industry. By re-aligning relationships and promoting value-based fee arrangements and other management tactics, such as project management, process improvement, efficient use of technology and knowledge management tools, the market for the delivery of legal services benefits from the same insights and wisdom upon which every other service industry relies to provide world-class value to their clients. For more information, visit acc.com/valuechallenge.
NetApp, the NetApp logo, and Go further, faster are trademarks or registered trademarks of NetApp, Inc. in the United States and/or other countries.