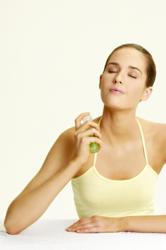 Miami, FL (PRWEB) June 27, 2013
Recently, an article by the Miami Herald in house physician team stated information backing the growth of using probiotics for acne, and overall skin health. As a leader in using topical probiotics to treat various skin conditions, and a Miami based company, Probiotic Action is invested in educating the community about proper skin care. As the article mentioned, research being done by the the Human Microbiome Project headed by the National Institutes of Health has seen results of ingested probiotics having the ability to reduce inflammation, reduce hair growth, and can improve the overall look of skin. Probiotic Action, explains why using probiotics for acne, and other skin condition is growing in popularity.
Using probiotics for acne, for many, may be alternative choice for prescription acne drugs and harsh chemicals. By manipulating and reproducing the amounts of good bacteria on the skin through topical probiotics and ingested supplements, users may be able to harness the anti-inflammatory properties of these tiny germs. As many sources explain, probiotics are primarily used to increase the levels of good flora in the intestines and reduce inflammation, but other uses and health benefits are being discovered.
Probiotic Action spokesman, Fernando Perez explains the growth of using probiotics for acne and other skin conditions, "Any infection, or condition that involves inflammation, or bacteria can benefit in some way from probiotics. Although they have been very popular for digestive health, the protective properties and ability to balance bad bacteria levels make probiotic acne products, and other natural acne remedies very attractive". For more information on using probiotics for skin care, visit probiotic action online for their stabilized topical probiotic.
Added benefits of using probiotics, includes a lessened need to multiple skin treatments. For those suffering from acne, rosacea, eczema, and psoriasis using probiotics may reduce the risk of infection, and help reduce redness and inflammation during breakouts. While the research to these claims are still being proved, many are finding that using a topical probiotic, and ingesting supplements are already showing some unplanned results.
Probiotic Action is an advanced acne treatment that uses Probiotics for acne containing the "good bacteria" that is naturally found on healthy human skin. By using probiotics, Probiotic Action is an effective treatment that restores the normal bacteria content on skin, while battling what causes acne. Probiotic Action will successfully clear skin when used as an adult acne treatment while protecting skin against bad bacteria, free radicals, and pollutants*.
*These statements have not been evaluated by the Food and Drug Administration. Probiotic Action is not intended to diagnose, treat, cure or prevent any disease.