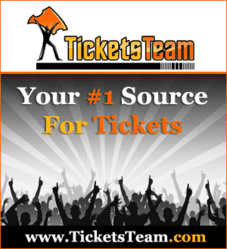 Jack Johnson tour tickets are going to be anticipated by fans, as the folk rock artist tours in support of his album "From Here to Now to You".
Washington, DC (PRWEB) June 28, 2013
Hawaiian-born folk rock singer-songwriter Jack Johnson begins his tour September 25, 2013 in Washington, DC and will visit 18 North American cities within month. Jack Johnson "From Here to Now to You" tour tickets are available to purchase now at TicketsTeam.com.
Full schedule for "From Here to Now to You" 18 city tour:
September 25: DAR Constitution Hall in Washington, DC;
September 26: Tower Theatre in Upper Darby, PA;
September 28: Massey Hall in Toronto, ON;
September 29: E.J. Thomas Hall in Akron, OH;
October 1: Fox Theatre in Atlanta, GA;
October 2: Ryman Auditorium in Nashville, TN;
October 3: Durham Performing Arts Center in Durham, NC;
October 5: Murat Theatre in Indianapolis, IN;
October 6: Chicago Theatre in Chicago, IL;
October 7: The State Theatre in Minneapolis, MN;
October 9: Paramount Theatre in Denver, CO;
October 12: Fox Theater in Oakland, CA;
October 14: Orpheum Theatre in Vancouver, BC;
October 15: Paramount Theatre in Seattle, WA;
October 16: Arlene Schnitzer Concert Hall in Portland, OR;
October 18: Balboa Theatre in San Diego, CA;
October 19: Orpheum Theatre in Los Angeles, CA;
October 20: Arlington Theatre in Santa Barbara, CA.
Jack Johnson has been working on a new album "From Here to Now to You" with his band set to release on September 17, 2013. His first single to promote the album titled "I Got You" was released several weeks ago (on June 9). Six days later, on June 15, Jack and the Band performed as headliners at the 2013 Bonnaroo in Tennessee.
In addition to his later success as a musician, Jack Johnson is also an accomplished filmmaker. He directed the surf films "Thicker Than Water" in 2000 and "The September Sessions" in 2002, in which he also starred. Both movie soundtracks were also products of Jack Johnson. He also starred in the 2004 surf film "A Brokedown Melody".
Jack Johnson, his management team, nor any event or concert promoter is associated with TicketsTeam.com.