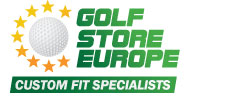 The Bushnell Tour V3 Rangefinder can give the golfer accuracy within 1 yard and features a 5 times magnification
(PRWEB UK) 27 June 2013
Golf Store Europe reviews the Bushnell Tour V3 Rangefinder now available at the online ecommerce golfing site. Designed to help any golfer, amateur or professional become more accurate the golfing gadget displays a laser on the given destination – usually a flag and helps them estimate the correct range for every shot. The JOLT Technology eliminates any doubt giving bursts of vibrations to reinforce that the laser has locked onto the given target. Available in black or silver and priced at £249.00, with a saving of around 11 per cent on RRP prices, Golf Store Europe has experienced a high volume of sales as customers snap up the gadget.
Golf Store Europe is delighted to announce it is now stocking the item as an expert from the team explained:
"The Bushnell Tour V3 Rangefinder can give the golfer accuracy within 1 yard and features 5 times magnification. This gives 5 to 1000 yards ranging performance as well as PinSeeker Technology with JOLT technology to zero in on the flag. With such advanced features plus a rainproof construction and 2 year warranty it is no surprise that the gadget has been such a hit."
Golf Store Europe continues to announce new products and publish reviews of items available on the online store.
GolfStoreEurope is Europe's leading provider of specialist golf equipment. Based in Ireland and boasting stores up and down the country, the retailer also gives customers the opportunity to order an array of top golf accessories on the web – head over to golfstoreeurope.com and check out the ever-expanding range of products now available at the click of a button. The staff at the company emanates a clear passion for the sport and so is able to cater for both amateur and professional golfers alike.