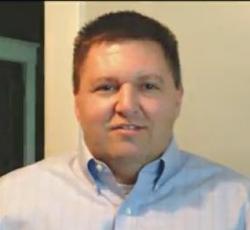 Despite the obstacles, Nashville Tennessee continues to thrive!
(PRWEB) June 28, 2013
Sales for May 2013 were up 22% since May 2012 and were up 9% over April 2013. The monthly increases in sales volume over the last two months have been nothing short of amazing. Greater Nashville ended May with more than 3,000 sales transaction. This is the highest sales volume in Nashville for one month in more than six years.
"Based on recent market activity, I expected sales in May to top 3,000 residential units and Nashville delivered," Jolly continued, "Despite the obstacles, this community continues to thrive!"
Inventory in Nashville is flat as expected. The tendency in this market is to see increases in real estate inventory from January to May, and then it slowly decline for the remainder of the year. The current inventory is 14% less than it was in May of 2012. Nashville currently has 5.5 month supply of homes based on the current sales rate.
For the second month in a row, Nashville is experiencing significant price appreciation. The median residential price was up more than 5% over the previous month and almost 15% since the beginning of the year. The average number of days on market fell four to 73 days and continues to trend downward.
"Declining inventory continues to put upward pressure on Nashville prices," Jolly said. "I expect this trend to continue through August."
Most real estate professionals are somewhat cautious of the long term trends in Nashville due to concerns with interest rates rising, politics in Washington and a national economy that is not fully back on track.
Those interested in reviewing my extended outlook for the Nashville Real Estate Market should go to the Nashville Real Estate Market Report for June. Steve Jolly is one of the Top Real Estate Brokers in the Greater Nashville Area and also owns NashvilleRealEstateNow.com.