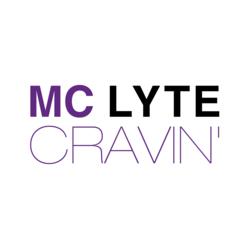 Los Angeles, CA (PRWEB) June 28, 2013
MC Lyte, one of Hip-Hop's pioneering and iconic leaders, is back with the buoyant new single, "Cravin'," Lyte's first release for the Loudbox Entertainment/Sunni Gyrl Inc label and her first new single since "Rhino Hi-Five" in 2007. The collaborative effort brings Lyte and the production team, The Natives / Loudbox Entertainment, together to forge soul and authenticity back into the foundation of Hip-Hop.
Lyte, born Lana Michelle Moorer in Brooklyn, rose to prominence in Hip-Hop's late 1980's golden age with songs "I Cram to Understand U (Sam)" and "Paper Thin." Her string of hits stretched more than a decade, including 1994's Grammy-nominated "Ruffneck" which cracked the U.S. Top 40, 1996's "Cold Rock a Party" which hit No. 11 and helped introduce Missy Elliott to the mainstream, and 2003's Grammy-nominated "Ride Wit Me."
"Cravin'" finds Lyte in top form, with her hard-edged, spitfire delivery which is instantly familiar, but fresh. Like her classic tracks, "Cravin'" combines keen social commentary with a powerful message to listeners about taking control of your own destiny.
A multi-faceted lyricist, motivational speaker, entrepreneur, voice-over artist and actress, Lyte starred in the films "Fly by Night," "A Luv Tale," "Train Ride," "Civil Brand," and "Playa's Ball." Lyte also had recurring roles on "For Your Love" on the WB and "Half & Half" on UPN.
Lyte also served as the President of the Los Angeles chapter of the Recording Academy from 2011 to 2013, the first African American female ever to serve in that role. She created the Hip Hop Sisters Foundation charity (which counts Faith Evans, Jada Pinkett Smith and Russell Simmons among its advisory board members), and is President of the entertainment firm Sunni Gyrl, Inc.
One of Hip-Hop's first notable female artists, Lyte's diary, turntable, records and other items from her early days in the New York hip-hop scene are now at the Smithsonian Institution's National Museum of American History in Washington, D.C.
"Cravin'" is now available everywhere.
For more information, visit http://mclytenow.com.
To preview Cravin', visit iTunes here.
###
Sunni Gyrl, Inc.
MC Lyte and celebrity financial coach Lynn Richardson are the force behind Sunni Gyrl, Inc., whose vision is to assist celebrities and artists in maximizing their visibility to build wealth, wellness and the wellbeing of others. A full service entertainment management and production firm, Sunni Gyrl provides executive leadership and customized strategies in the areas of celebrity/artist support, development and management; brand development and management; wealth maintenance, community affairs and outreach, and production / creative services. http://www.sunnigyrl.com
Loudbox Entertainment
In 2011, Jamie Driscoll and Laura Pallas set out to build an innovative joint venture: a multi-faceted entertainment company with an enjoyable and pressure-free environment where artists could find their passion and voice. Instilled with a sense that success for artist development would be measured by the growth of artists and musicians that joined them, Loudbox Entertainment was born. With Pallas's long history in management and Driscoll's skill in production, they've established Loudbox as a solid launching pad for unique and extraordinary talent. With their driven and hugely talented production team The Natives, industry professionals and name artists are quickly gravitating to Loudbox's mission. Pallas and Driscoll are confident that this new model that maintains a moral center will continue to inspire others to follow.
BFM Digital, Inc.
BFM Digital is a global digital music company committed to serving the independent music community and delivering quality music, spoken word and video content to leading online retailers worldwide. Representing a diverse catalog of indie labels, artists and publishers, BFM distributes to all of the major music services including iTunes, Amazon, Rhapsody, eMusic, Napster, Walmart, Nokia and many more. With an unparalleled commitment to personalized service, BFM works closely with their content providers from around the world to ensure maximum exposure of their catalog by customizing marketing efforts and building strong relationships with BFM's digital store partners.