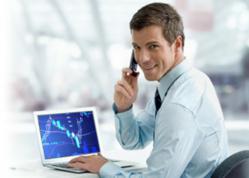 Informed, well-educated Traders make the most profit and are the people who keep trading
London, UK (PRWEB UK) 10 July 2013
Online trading broker UFXMarkets will soon be unveiling improvements to its web-based trading platform and website. These updates will streamline both the content and the interface to create a more convenient experience, and will include a Forex School with hundreds of Forex training articles.
The improvements will include an enhanced search feature, making it easier to find information. This will complement the content revisions, providing fresher, simpler versions of the same resources.
The new Forex School also includes articles on a variety of topics aimed at improving Forex Traders' abilities. The articles are free of charge and organized according to experience level, ranging from Absolute Beginners to Advanced Traders.
The articles will introduce Traders to the tools and assets available on the UFXMarkets' platform, and provide background in Forex terminology and analysis. The sections targeting more Advanced Traders cover sophisticated trading techniques and strategies, as well as more in-depth risk management methods.
"Informed, well-educated Traders make the most profit and are the people who keep trading," explains Chris Judd, Chief Dealer at UFXMarkets. "It's in our best interest as a business to give Traders as much information and guidance as we can. That's what the Forex School is for."
Although UFXMarkets has provided a number of educational resources in the past, the enrichment of the site represents a major leap forward in the area of Online Trading instruction. It supplements the existing tutorials, market reviews and video library. The new resources will give clients the confidence they need to mature as Traders and enable them to take advantage of untapped trading opportunities.
About UFX Markets
Since its establishment in 2007, UFXMarkets has become one of the world's leading online Forex brokers and investment networks, specializing in trading commodities, currencies, CFDs and indices. A Cyprus Investment Firm licensed and regulated by CySEC and a member of the European Union Securities and Exchange Commission, UFXMarkets guides traders with a wealth of financial resources and a professional team of financial experts with a combined 50 years of Forex experience.