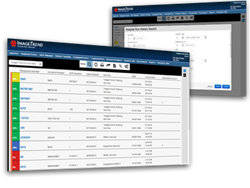 We're bridging the gap between ePCR and hospital electronic medical record systems.
Lakeville, MN (PRWEB) August 14, 2013
ImageTrend, Inc. announced the release of Hospital Hub™, the solution that allows emergency department and medical records personnel to electronically receive data from multiple ambulance services. With Hospital Hub, ambulance services can save time at the hospital and improve their readiness. Instead of waiting to print at the hospital or trying to fax a copy of the report, the ambulance crew is able to instantly submit the ePCR through Hospital Hub. As a result, hospitals can better prepare for inbound patients by identifying, in advance, the symptoms and injury severity. The resulting ePCR can then be retained with the patient's electronic health record.
"We're bridging the gap between ePCR and hospital electronic medical record systems," commented Mike McBrady, President of ImageTrend Inc. "There are great efficiencies to be realized as we connect these systems across the continuum of care, from first encounter to recovery."
The software can connect the hospital to EMS providers at local, statewide or even multi-state level using Service Bridge™, Rescue Bridge™ or State Bridge™. Intelligent filters show only those records that are relevant to the receiving hospital. This technology facilitates better exchange of data across emerging health information exchanges.
About ImageTrend, Inc. http://www.imagetrend.com
ImageTrend, Inc. is an award-winning software company in Lakeville, Minn., devoted to maintaining a high level of innovation, excellence and quality in its products, service and community. ImageTrend's Web-based applications serve a variety of industries, including government, medical, human resources, business, education and non-profit organizations. ImageTrend combines business analysis, creative design and database-driven architecture to offer the best web applications and strategies.