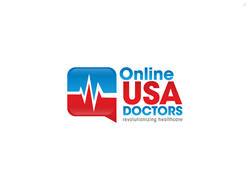 Online USA Doctors is now offering a health insurance alternative plan to all 50 states for common and sensitive issues.
Miami, FL (PRWEB) August 28, 2013
National health insurance provider Online USA Doctors is now able to offer health insurance options in all 50 states across the USA. Online USA Doctors is able to help people with common or sensitive health issues, such as; erectile dysfunction. Services are available 7 days per week utilizing today's technology with video conferencing, which is especially helpful with sensitive issues, such as erectile dysfunction.
Erectile dysfunction affects between 15 and 30 million US men according to US News & World Report. Diagnosis continues to be embarrassing for sufferers. The discreet nature of the Online USA Doctors service enables professional diagnosis by a team of USA licensed, educated doctors, without the awkwardness of face-to-face meetings.
"We are please to report that we are now able to offer health insurance alternative options in all states across the USA" reports Julie Wright, president of Online USA Doctors. "By offering in all states, we are striving to reduce health utilization costs for both the insured and insurer" claims Wright.
The multiple origins of erectile dysfunction can restrict health insurance options. US News & World Report lists smoking, drinking, illegal drugs and excess weight among the causes, as well as crossovers from depression, stress and performance anxiety. Physiological precursors include prostate surgery, kidney disease, high blood pressure and hormonal imbalance. It is hardly surprising that so many American men prefer to suffer their affliction in silence, rather than discuss it with anybody, including a doctor. Online USA Doctors affordable health insurance packages bring an effective alternative within every male's reach.
"We realized that erectile failure is a textbook case for telemedicine,"Online USA Doctors president Julie Wright explained at a national symposium on the subject. "Our medical director Dr. Shelton researched the subject thoroughly before we launched the program. He convinced me that the relative anonymity of telemedicine via email and video conferencing links might help many US men who currently have little hope. The fact that the service is available after hours and nationwide could also spare them the embarrassment of someone listening-in inadvertently.
Online USA Doctors countrywide approach available at any time of day or night, makes hope available for erectile dysfunction sufferers in search of affordable health insurance options. Their prepaid program begins at monthly premiums as low as $29.99 per person. "I really encourage them to contact me to explore these opportunities further," Julie Wright told a New York press briefing recently. "Our services are available through a team of USA licensed, educated doctors, who have the experience and wisdom to take a broad-ranging, holistic approach. This is set to alleviate the widespread erectile problems that plague our nation's men."
About Online USA Doctors:
Health care visionary Julie Wright established Online USA Doctors in 2012, to bring her vision to fruition that health care should be available, accessible and affordable to all American citizens. Medical director Dr. Shelton joined her shortly afterwards to build a team of specialists around him, including those with particular aptitudes towards telemedicine.
Media Contact
Julie Wright, President
Online USA Doctors
(855) 872-0012