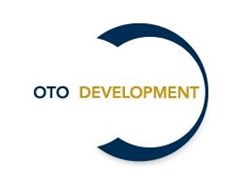 "We are extremely proud of our award winning hotels, teams and General Managers," said John Anderson, Chief Operating Officer of OTO. "To be recognized by Marriott as being among the best of the best at multiple locations is quite an honor."
(PRWEB) August 21, 2013
OTO Development is proud to report that seven of their hotel properties have been recognized for their exceptional leadership and performance by the Marriott brand at the 2013 CFRST General Managers Conference. After inspiring speeches from guest speakers Bill Marriott Jr., Pepsico CEO Indra Nooyi, and former President Bill Clinton, the CFRST Performance awards were bestowed upon the General Managers of properties that best embody Marriott's vision of excellence inside and outside the hotel. All 900+ Marriott General Managers were judged on their mutual long term commitment to brand initiatives, development of a well-managed and engaged staff, maintenance of facility standards, and emphasis on outstanding customer service.
"We are extremely proud of our award winning hotels, teams and General Managers," said John Anderson, Chief Operating Officer of OTO. "To be recognized by Marriott as being among the best of the best at multiple locations is quite an honor."
The General Managers were recognized in one of four tiers. The top 20% were recognized with the Silver Circle Award, the top 10% received the Gold Circle Awards, and the top 5% earned the Platinum Circle Award. To receive the Diamond Circle Award, General Managers had to meet lofty criteria. Diamond winners are in the top 5%, surpass the Green GSS Performance threshold, and have a revenue-per-available-room index of 120%. No matter the award, meeting these benchmarks is no easy task and speaks to the caliber of leadership present at every hotel.
The success of these seven General Managers at OTO Development properties is attributed to their alignment with Marriott's principles of putting people first, pursuing excellence, embracing change, acting with integrity, and serving the world. Phil Elton of SpringHill Suites Erie and Joe Dunann of SpringHill Suites West Palm Beach 1-95 exhibit these core values to the upmost. Elton who earned the Diamond Circle Award, and Dunann, winner of Community Service Hotel of Year award, helped establish their hotels among the best of all Marriott properties through their commitment to service for both guests and the community. OTO is happy to congratulate the seven Marriott Circle award recipients in their portfolio this year:

Phil Elton | Springhill Suites Erie | Diamond Circle Award
Paul Gilray | Residence Inn Port St. Lucie | Platinum Circle Award
Steve Diaz & Liberty Barajas | Residence Inn San Marcos | Silver Circle Award
Alyssa Stroup | Residence Inn Birmingham/Hoover | Silver Circle Award
Rheta Gray | Springhill Suites Corona | Silver Circle Award
Ted Fleurimond & Bryan Schwed | Springhill Suites Columbia | Silver Circle Award
Joe Dunnan | Springhill Suites West Palm Beach | Community Service Hotel of the Year
About OTO Development:
OTO Development was established in 2004. With an emphasis on quality, reliability, service, and value, the goal of OTO Development is to develop a portfolio of great hotels managed by exceptional people. Over the last nine years, OTO Development has opened 50 hotels, a pace matched by few companies within the lodging industry. Today, the company continues its impressive growth with over $500M in new development projects. For more information about OTO Development prosperities, please visit otodevelopment.com or contact info(at)otodevelopment(dot)com