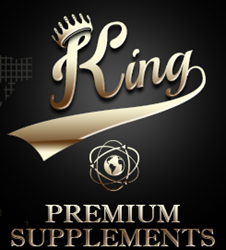 At King Supplements we only carry the best, highest quality products in existence
Mesa, AZ (PRWEB) August 29, 2013
Web-Op Inc. recently announced the launch of the product Cell Nutrition on the company's supplement website KingSupplements.com. Web-Op worked with dozens of supplement manufacturers located in countries across the globe in its 15 year plus existence, and decided to create King Supplements to sell a select number of premium products they encountered. King Supplements is now often approached by companies to market and sell their supplements.
King Supplement's CEO David Bailey was approached to carry Cell Nutrition in July of 2013. Before the supplement reached the company's site the product had to be reviewed and the quality be tested. When asked about the process King Supplements goes through to add a new product to its website, its CEO David Bailey said, "I have worked in the supplement industry for over 15 years and have traveled across the world marketing, selling, and developing some of the most successful products in the supplement industry. It is through these experiences, I learned quickly the value of a quality product and a quality guarantee." He continued to say, "At King Supplements we only carry the best, highest quality products in existence. I personally inspect every product that appears on our site and if it doesn't meet my quality standards, it will not be featured, period."
Cell Nutrition is described by King Supplements as a "Energized Health Concentrate." Each bottle comes with 90 servings, each serving consisting of 8 drops. The product shows its ingredients consisting of a proprietary formulation of purified active water, dissolved oxygen, colloidal silver, seawater extract, plant sourced enzymes, amino acids and trace minerals. The product also lists that it is yeast and gluten free.
To learn more about the internet marketing firm Web-Op Inc., please visit http://web-op.com/. To learn more about the company's supplement website King Supplements, please visit http://www.kingsupplements.com/.