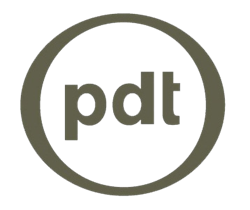 We're really excited about the findings we've detailed in the trend report… we believe that we are standing on the cusp of a more interactive, immersive, socially connected era in casino gaming. -Joel Delman, Los Angeles Creative Director
(PRWEB) September 26, 2013
PDT, a technology innovation and design group, has launched a report on trends in casino gaming ahead of their attendance alongside partner Telefonix at the G2E 2013 Casino Gaming Convention in Las Vegas, Nevada later this month.
Issue 23 of their trend report, PULSE "Capturing the Millennial Market" explores the likely evolution of casino gaming within the next years as millennials increasingly influence the industry. Covering such topics as increased social integration, creative control over in-game experiences, virtual currency, and multimedia expansion (such as the inclusion of second-screen technology), the report was compiled from research performed in preparation for the G2E 2013 convention.
"We're really excited about the findings we've detailed in the trend report," said Joel Delman, Los Angeles Creative Director at PDT. "As with any industry, everyone is asking, 'How do we remain relevant to our next generation of customers?' We talk about this in detail in the report, and believe that we are standing on the cusp of a more interactive, immersive, socially connected era in casino gaming."
PDT will be attending this year's G2E 2013 Casino Gaming Convention Expo in Las Vegas, Nevada, and can be found at booth #2817 with partner Telefonix and their subsidiary Airistar. An industry leader in product design and development, PDT is a rising proponent of increased interaction in gaming. From advancing no-touch gesture-control to integrating games with new technology in innovative ways, PDT has become involved and invested in developing the future of gaming, science, and defense technology.
ABOUT PDT:
Since 1995, PDT has been committed to providing truly comprehensive product development services via a proven, process-driven approach. Grounded in creativity, our work is balanced by a solid understanding of your business, the needs of your customers and demands of your markets.