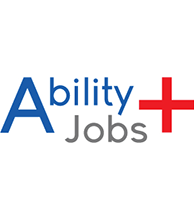 Ability Jobs Plus is the only job site for the disabled by the disabled.
Santa Ana, CA (PRWEB) March 29, 2013
Ability Jobs Plus is the only job site for the disabled by the disabled. The site is dedicated to helping millions of disabled American find work and is relaunching Friday, March 22, 2013 after months of improvement. The site is run and managed by founder Richard Hill of Kingman, AZ.
Since originally launching in 2012, Hill made improvements to the site in terms of design and function and is relaunching the site with hopes that his new and improved site will bring about the change he's looking for. The site now provides not only job search capabilities specifically for disabled Americans around the country, but also valuable resources for those living with disabilities.
Employers can post job listings and search resumes of qualified job seekers in their area. Job seekers can post their resumes and search for jobs by location, job type or company, as well as get e-mail update of new jobs posted on the site.
But, what really sets this site apart from the rest is the opportunity to view job postings specifically for disabled individuals.
While other job sites claim to help the disabled population, Hill explains that these other sites do not give the disabled job seeker an adequate time frame to find employment. "If a veterans or disabled (non military) individual doesn't apply for that job within a 48 hour or two-day time span, the positions are moved to the general public. A practice that limits the disabled community's ability to get jobs they're qualified to do," Hill says.
Hill is on a mission to change that, as he himself is disabled. Ability Jobs Plus is the only site specifically geared at helping disabled citizens find work. Working tireless on the site for the past year, Ability Jobs Plus is launching with many users eager to get on the site.
On top of the relaunch, to help his site grow even more and empower disabled citizens around the country, Hill has turned to Indiegogo to raise funds to further expand the site and grow what he calls "the movement to change the way the world views disabilities." For more information, visit the Indiegogo campaign and http://www.abilityjobsplus.com.