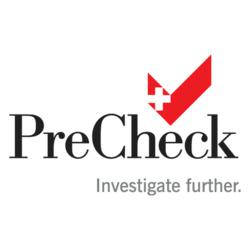 PreCheck has always been a community leader in Houston and Alamogordo.
Alamogordo, New Mexico (PRWEB) March 22, 2013
PreCheck, Inc., a background screening firm specializing in the healthcare industry, recently took on Kim Carr as its Vice President of Community Development for the company's office in Alamogordo, New Mexico. Ms. Carr, returning from a 2010 sabbatical, had been with the background screening firm's Alamogordo branch since its opening in January of 2007, serving as Operations Manager and Director of Operations.
As one of its founding employees in Alamogordo, Kim continues to be an integral part of both the Alamogordo community and its PreCheck office. She will work with the State of New Mexico and the City of Alamogordo to create new jobs, continuing on with PreCheck's legacy as one of the leading job creators in Alamogordo and Otero county. Ms. Carr will also work alongside the Texas government and the City of Houston to provide further career opportunities for the citizens of both states through hiring incentives for companies, job fairs, as well as an overall development of the business community.
As it is currently Healthcare Human Resources Week, it is only fitting that Kim Carr be recognized for her continuing contributions to the New Mexico community through her continued work with one of the healthcare industry's leading background screening and credentialing firms. Ms. Carr has extensive experience in the field, having been a Human Resources Director and Manager for a number of notable companies, including 1-800-FLOWERS, and now serves the healthcare industry through PreCheck. Her background in Human Resources, along with her commitment to the Alamogordo community, led to PreCheck creating the position of Vice President of Community Development. Through this partnership, PreCheck reaffirms the company's commitment to their Texas and New Mexico community partners.
About PreCheck, Inc.
Founded in 1983 as a private investigations firm, PreCheck, Inc., has focused exclusively on serving the healthcare industry since 1993. PreCheck serves over 3,500 hospitals, long-term care facilities, clinics, educational institutions, and other ancillary healthcare organizations, across the U.S. PreCheck has evolved over time from a background screening provider into a turnkey outsourcing solutions provider, offering a full suite of background screening, compliance, and credentialing solutions all designed to help its clients adhere to the ever-changing laws and regulations governing the healthcare industry.
http://www.precheck.com