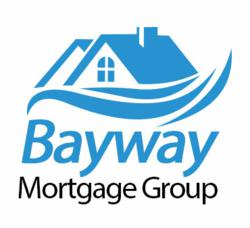 Jacksonville, Fla. (PRWEB) March 14, 2013
When serial entrepreneur Edward Carlton went through the process of financing his home, he didn't expect to discover his next business opportunity, but his experience exposed so many ways of acquiring a mortgage could be improved. Carlton could not resist building the solutions.
Through the new brand Bayway Mortgage Group, Carlton will elevate the level of customer care and attention provided by mortgage companies.
"Mortgage companies are responsible for making homes an affordable purchase. These are homes where families will grow and collect memories," Carlton said. "These homes have more value than the price homeowners pay. I'm building a mortgage business that will appreciate and respect the families within these homes."
Carlton built five businesses in the last 5 years by employing his proven Ideal Client Experience (I.C.E.) philosophy. Now, with Bayway Mortgage Group, Carlton will apply his I.C.E. philosophy to the mortgage industry.
The I.C.E. philosophy emphasizes empathy and transparency with client interaction. The goal is to build a relationship with each client, so each client completely understands all components of his or her loan.
"In the past few years, mortgage companies have been heavily scrutinized, but I think a key component they are lacking is their appreciation for the customer's situation beyond the financial statements. What makes the process of purchasing this home, or staying in this home, so special to the client?" Carlton said.
Bayway Mortgage Group is dedicated to developing a holistic understanding of clients' situations to ensure they are fitted with the most affordable loans for their lifestyles. The purpose is to provide mortgages that are sustainable and will lead to home ownership without financial challenges.
Bayway Mortgage Group is currently in the process of evolving its infrastructure and securing the most talented loan originators. The company will be headquartered in Jacksonville, Florida.
For more information about Bayway Mortgage Group, visit http://www.baywaymortgage.com.