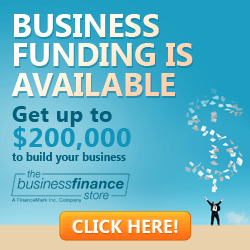 Funding is available at Business Finance Store.
(PRWEB) May 15, 2013
Business Finance Store has developed a unique retirement option called The Modern 401(k). The Modern 401(k) is built for clients looking to break the restrictions of their archaic idea of retirement accounts.
The Modern 401(k) allows clients to become diversified investors by freeing up investment choices. The Modern 401(k) allows clients to invest in real estate, a friend's business, a personal business, precious metals such as gold, and so much more all from one account. The investment possibilities are vast and the restrictions are limited. Business Finance Store recommends at least $100,000 in retirement assets for The Modern 401(k).
For instance, a that client has $500,000 in retirement assets chooses to invest in a rental real estate property, their own business, and traditional securities such as stocks and bonds. Through The Modern 401(k), the client can invest money into all three areas.

The client uses $150,000 to purchase a rental property. The client collects monthly rental income completely tax-deferred. Even profits from the property sale are tax deferred.
The client can use $100,000 to start their own business venture without paying a 10% penalty or creating a taxable event.
The remaining $250,000 can be invested into the stock market to earn moderate returns.
All this can be done from one, unique 401(k). Many people save money over time hoping the stock market gives them enough returns to retire. For many people, that isn't the case and they're looking for something a little more exciting, daring, and, above all, profitable.
Doctors, dentist, lawyers, and small business owners looking to branch develop unique retirement portfolio should consider The Modern 401(k). Business Finance Store has unlocked over $16 million in retirement assets since 2012. To contact Business Finance Store about The Modern 401(k), please call 949-777-6108 or e-mail retirement[at]BusinessFinanceStore[dot]com for more information.