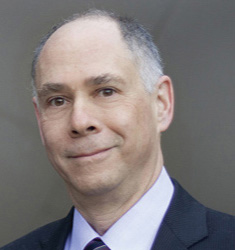 Leiter's Compounding Pharmacy in San Jose consistently compounds the highest quality medications.
San Jose, CA (PRWEB) March 07, 2013
Leiter's Compounding Pharmacy, a leading nation-wide compounding pharmacy with specialization in ophthalmological prescriptions, has partnered with Dr. William Myers and other leading ophthalmologists to compound Phenylephrine 1.5%/Lidocaine 1% for intracameral dilation.
Over the past 2 years there has been a shortage in the popular intracameral dilating agent bisulfite-free, preservative-free epinephrine, which is used to prepare Epi-Shugarcaine, named for the late Joel Shugar. Dr. Myers found similar results with the compounded medication Phenylephrine/Lidocaine, with many added benefits. These include stability at room temperature for 2 months, shipping without special packaging, and a readily available medication from a sterile compounding pharmacy, rather than extemporaneously prepared by medical staff in the operating room.
Dr. William Myers conducted an extensive literature search prior to his use of Phenylephrine/Lidocaine for intracameral dilation. It has been the routine intracameral solution in Sweden where intracameral dilation has been commonplace for the past decade. Anders Behndig and Bjorn Lundberg have published a series of articles showing both safety and efficacy over a 6 year period. Dr. Myers has used this formula for over 18 months in hundreds of patients and has found it is effective in achieving a rapid onset of intraoperative pupil dilation. Dr. Myers said, "I inject 0.3ML through the paracentesis at the beginning of the case and note adequate pupil dilation in about 45 seconds. Epi-Shugarcaine and Phenylephrine/Lidocaine solutions are very nearly equivalent in terms of pupil dilation. I have had some mild miosis occur, but no frank IFIS since changing to intracameral solutions in 2003. In a paper in JCRS in 2012, Ramone Lorente from Spain confirmed Phenylephrine/Lidocaine as an effective agent in the prevention and intraoperative treatment of IFIS. So as an IFIS prevention strategy, the two solutions are also equivalent."
Dr. Myers said, "Leiter's Compounding Pharmacy in San Jose consistently compounds the highest quality medications. When I needed to replace Epi-Shugarcaine due to the bisulfite-free epinephrine shortage, I wanted to have
Phenylephrine/Lidocaine produced by a sterile compounding laboratory, as had been done in Sweden. Leiter's was the first compounding pharmacy I turned to and together we determined a proper protocol. Their reputation for high quality prescriptions preceded this use for Phenylephrine/Lidocaine and I was confident I was getting an independent lab-tested, high quality product. Ophthalmologists are very fortunate to have access to numerous medications from Leiter's."
President of Leiter's Compounding Pharmacy, Charles Leiter said, "We partnered with Dr. Myers in the early stages of using Phenylephrine/Lidocaine for intracameral dilation. He is one of many top ophthalmologists across the country that now uses this compound for intracameral dilation. As with all of our products, Phenylephrine 1.5%/Lidocaine 1% is sent for independent lab testing and the product is quarantined until lab test results return."
Dr. Myers' success with Phenylephrine/Lidocaine and Leiter's continued collaboration on the procedure has opened the door for other ophthalmologists to use Phenylephrine/Lidocaine for intracameral dilation and IFIS prophylaxis. "I believe Phenylephrine/Lidocaine is the state-of-the-art in IFIS prevention and intracameral dilation and will likely remain our best chance to avoid complications related to alpha blockers such as tamsulosin."
About Dr. Myers:
Dr. Myers graduated from Dartmouth Medical School and completed his residency at the Northwestern University School of Medicine where he remains on their faculty. He is President of Myers Center for the Eye. Dr. Myers practices in Skokie, Illinois and has been practicing for over 25 years. . Doing hundreds of procedures a year has earned him a spot on the list of Top Doctors for over 10 years running. He has focused his practice on complex cataract and refractive surgery in addition to maintaining a general ophthalmologic practice. He was one of the first ophthalmologists in the area to utilize topical eye drop anesthesia in 1992 and then intracameral dilation beginning in 2003. He is the principal instructor at an annual ASCRS course on intracameral agents for anterior segment surgery, along with many leading international ophthalmic researchers. For more information on Dr. Myers, please visit his website at http://www.myerscenterfortheeye.com
About Leiter's Compounding Pharmacy:
Leiter's Compounding Pharmacy is located in San Jose, California and is a full walk-in pharmacy, retail store, and sterile compounding facility. Leiter's has state-of-the-art sterile and non-sterile clean rooms and compounds over 11,000 custom prescriptions. It is the industry leader in ophthalmic compounds and solutions. It is currently operated by President and CEO Charles Leiter., Pharm. D. Leiter's Compounding Pharmacy has compounded more than 1 million sterile doses in the last 25 years.