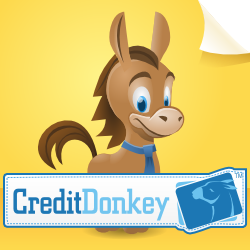 how to save money on groceries and eat healthy
Los Angeles, CA (PRWEB) March 01, 2013
The folks at CreditDonkey.com have published a new guide for helping families stay healthy on a budget.
Infographic: http://www.creditdonkey.com/save-money-groceries.html
"With an increasing number of families turning to couponing as a way to save money on groceries in the tight economy, many parents worry about the nutrition of their kids and their own waistlines," says Charles Tran, founder of CreditDonkey.com, a credit card comparison and financial education website. "Often, the coupons are for processed foods or items many would consider as a snack instead of a nutritious staple. So we put together a guide on how to save money on groceries and eat healthy."
Accompanied by a colorful and fun infographic, CreditDonkey's tips are easy to follow. They include the following:

Plan ahead. Create a menu of meals that can be served several days during the week, such as large vegetarian meals, which are both healthy and less expensive. Be open to experiment by trying a variety of ingredients in a vegetarian lasagna and look for a recipe on a tofu-based Mexican meal.
Be mindful of your shopping route. Driving all over town to get the "best deal" could cost you more money in the long run.
Look for bulk bin items. Buying certain items from bulk bins are typically the most cost effective, such as grain, flour, spices, nuts, seeds, trail mix, beans, and legumes.
Use your cash back credit card. When it comes time to pay at the grocery store, use a credit card that offers reward points or cash back. Many credit card issuers now offer rewards specifically for grocery-store purchases. When used wisely, consumers can earn cash or reward points for their routine shopping trips.
To view the full infographic, visit http://www.creditdonkey.com/save-money-groceries.html
CreditDonkey.com helps Americans with "donkey-proof" (easy to understand) financial tips and deals. Families can visit CreditDonkey.com to find the best rewards including credit cards that earn cash back on groceries.