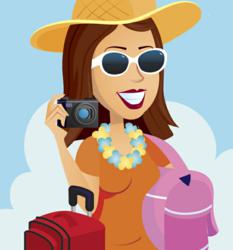 Natick, MA (PRWEB) March 28, 2013
Spring break is right around the corner, but for those families without family vacation plans, a staycation may be a great way to enjoy some fun family activities in their home city/state. Family Travel Magazine, an online website that offers family travel reviews, has some tips for planning and enjoying the perfect staycation.
Tip 1: Find local hotel deals
Families can save money on flights by booking a family vacation at a local hotel. Many family-friendly city hotels offer great hotel deals and packages during local school spring breaks. Look for packages that include local kid-friendly attractions, or even fun adventures at the hotel.
Tip 2: Think like a tourist
Families should think about which attractions they'd recommend to a tourist, and then consider visiting those locations. In many cases, families often skip major tourist attractions in their own city in favor of visiting other cities.
Tip 3: Check your local library
Many local public libraries offer discounted passes to museums and aquariums. These passes are limited, however, so reserve them well in advance of school vacations.
Tip 4: Use a last minute sale site
Use an app like Hotel Tonight, which can offer great deals on same day hotel rates. Families on break may have greater flexibility, since going back home is always an option.
Tip 5: Limit chores at home
Part of the benefit of a family vacation is limited chores and more quality time with family. By limiting chores at home and either staying in a hotel or eating meals out, families will have more time to spend with the family.
About Family Travel Magazine: Passionate about promoting family vacations that help a family bond, Family Travel Magazine ( http://www.familytravelmagazine.com) helps families decide where to go on vacation with kids. They also review hotels, destinations and attractions and reveal special deals and promotions at hotels across the U.S, the Caribbean, and Europe. Because mom and dad sometimes need to get away alone, the magazine also features destinations for parents only. Jodi Grundig, mom of two with an MBA and ten years experience in corporate finance, is a sought-after brand ambassador, travel writer, mom blogger (since 2007) and brand consultant. An avid traveler and travel blogger, Jodi has written about some of the best family hotspots, including Hawaii, Arizona, Virginia, Florida, and the Cayman Islands. Jodi is a member of NATJA (North American Travel Journalists Association), and has served three years on the popular Walt Disney World Moms Panel.