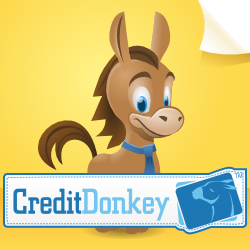 Thanks to technology, freelancing has become increasingly easier for young professionals of both genders
Los Angeles, CA (PRWEB) March 07, 2013
Move over stay-at-home moms peddling baby crafts: Data released by CreditDonkey.com has revealed that the typical face of the American freelancer isn't female, as was once expected. Instead, an infographic titled "Portrait of a Freelancer" reveals that the majority of independent contract workers are male and single.
Infographic: http://www.creditdonkey.com/freelancer.html
"We were curious to learn more about this new wave of American workers," said Charles Tran, founder of CreditDonkey.com, a credit card comparison and financial education website. "So we conducted a survey, and I was blown away by the results. Freelancing isn't simply a way for American families to supplement their income. Thanks to technology advances, it's become increasingly easier for young professionals of both genders to mold it into a viable career."
Inspired by the signs of an increase in independent contractors due to a growing number of websites dedicated to their needs, CreditDonkey.com conducted the survey at the end of 2012. As revealed by survey respondents, the majority of independent contractors are male, single, and between the ages of 25 and 34. While 66.1 percent indicated they work part time, nearly half of all respondents stated they plan on freelancing forever.
The CreditDonkey.com infographic also reveals:

The industries with the greatest number of freelancers
Income
Greatest appeal for freelancing
Largest drawback
To view the full infographic, visit: http://www.creditdonkey.com/freelancer.html
"Now that we know who makes up this growing segment of workers, we're better able to equip them with the financial knowledge they need to take their careers to the next level," said Tran.
Male (and female) freelancers can uncover these finance tips and more when they visit http://www.creditdonkey.com/blog/business/
CreditDonkey.com helps professionals and small business owners with their "donkey proof" (easy to understand) financial tips and deals. Freelancers and small business owners can visit CreditDonkey.com to read these tips and learn more about the small business credit cards that fit their company's individual needs.