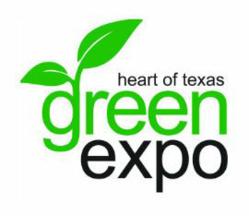 "We are pleased to bring the Heart of Texas Green Expo back to Central Texas and support this community as it continues to restore the local economy and the surrounding ecosystem."
BASTROP, Texas (PRWEB) March 05, 2013
The second annual Heart of Texas Green Expo will take place June 7-9, 2013, at the Bastrop Texas Convention Center. This three-day event will feature a range of exhibitors and professional speakers delivering expertise on such topics as alternative energy, green building, conservation, organic gardening, sustainable farming and eco-friendly ranching. The event is co-sponsored by Keep Bastrop County Beautiful and Bluebonnet Electric Cooperative.
The Heart of Texas Green Expo combines formal education and practical, everyday advice on how to create a more sustainable, greener future. An array of exhibits and professional workshops are designed to energize individuals, businesses, governments and other organizations to help move Texas towards a culture that is both economically viable and ecologically sound.
This year's keynote speaker is Betsy Rosenberg, a veteran of CBS Radio News with a specialty in environmental reporting. As the former host of the nation's first syndicated environmental show on commercial radio, EcoTalk, she hosted a prime-time daily program covering green lifestyles with a consumer focus.
Rosenberg is currently On the Green Front airing weekly on radio. As the co-founder of Don't Be Fueled! - Mothers For Clean and Safe Vehicles, she leads a national campaign aimed at increasing supply and demand for more fuel-efficient vehicles. Rosenberg is a graduate of The Climate Project, a program to educate the public about climate change.
A Fun Environment
In addition to environmental information, the Heart of Texas Green Expo will serve up a variety of live music, great food and fun for the kids. A popular attraction from last year, the walking "Tree Man", will return to once again amaze visitors.
"The event theme highlights the four elements of Antiquity — Air, Water, Earth and Fire — and how they affect our lives," said Dorothy Skarnulis, Heart of Texas Green Expo event coordinator. "We are pleased to bring the Heart of Texas Green Expo back to Central Texas and support this community as it continues to restore the local economy and the surrounding ecosystem."
This year's Heart of Texas Green Expo is expected to be even larger than the successful 2012 event, which was attended by more than 1,500 visitors, including consumers, industry professionals and government officials.
About the Heart of Texas Green Expo
The Heart of Texas Green Expo is an annual event supported by industry sponsors and established by Keep Bastrop County Beautiful (KBCB), a nonprofit, 501(c)3 organization dedicated to inspiring individuals and businesses to improve their community and the natural environment. KBCB is a recent recipient of a Green Bag Grant from HEB, Central Market and Keep Texas Beautiful.
More details are available on the event Facebook page and website: http://www.heartoftexasgreenexpo.org.
-30-
Event Location
When: June 7-9, 2013
Where: Bastrop Convention & Exhibit Center
1408 Chestnut Street
Bastrop, TX 78602