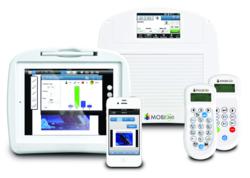 By combining our individual strengths and capabilities, we are able to bring forward superior products that are more user-friendly and meet the needs of both educators in the classroom and administrators at a district level
Scottsdale, AZ (PRWEB) April 30, 2013
eInstruction, a global education software and technology company, announced today the integration of Insight 360™ with Illuminate Data & Assessment Management System™ (DnA) to provide educators with a simple, easy, and seamless way to upload rosters, assessments, and results.
This new integration with Insight 360 enables educators to access dynamic student rosters, deliver teacher or district created assessments from a simple drop-down menu, and upload data to Illuminate's web-based platform for detailed analysis. There is no longer a need to import or export class rosters or results using .xml or .csv files making instruction, assessment, and analysis a more streamlined process that saves educators valuable time.
Insight 360 is the all-in-one classroom instruction system that facilitates and simplifies instructional content planning and delivery and real-time assessment. The powerful, easy-to-use software enables educators to boost student engagement and gain immediate results on comprehension through formative and summative assessment using a variety of mobile devices such as eInstruction student response pads (clickers), smartphones, tablets, and the iPad®.
Illuminate DnA is a complete instructional management solution that provides user-friendly tools for assessment building and administration, data analysis and reporting, and curriculum development. Built from an educator's perspective, teachers can easily create formative tests utilizing common core item types linked to lessons and content aligned to standards. Since DnA is web-based, the system supports traditional and blended learning environments giving students and parents secure access to assignments, grades, test results and instructional resources.
"The development of strong relationships with our educational partners ultimately benefits the end user. By combining our individual strengths and capabilities, we are able to bring forward superior products that are more user-friendly and meet the needs of both educators in the classroom and administrators at a district level," said Rich Fennessy, President and CEO at eInstruction.
Educators have long recognized the value of formative and summative assessment for effective instruction and achievement. Now, student performance can be evaluated quickly and effectively in real-time and over a period of weeks or months with longitudinal reporting and analysis. Classroom instruction can then be personalized or differentiated for individual students or groups based on performance.
"DnA's integration with Insight 360 enhances its functionality by providing schools the ability to administer assessments quickly and efficiently," said Lane Rankin, CEO of Illuminate Education, Inc. "This is beneficial to teachers because it saves them time and resources that can be redirected back to their students."
To learn more and see a product demo of this integration, register for a free webinar hosted by Illuminate Education and eInstruction May 15 at 10 a.m. (PDT) or 1 p.m. (PDT). To register, visit https://illuminateed.com/webinars.html.
About eInstruction
eInstruction is a leading global education technology company committed to providing interactive teaching and learning solutions that help educators and students advance learning every day. The company offers innovative classroom instruction systems, student response systems, fixed interactive whiteboards, mobile interactive whiteboards, research-based software, and professional development solutions that facilitate significantly higher levels of collaboration, engagement, and student achievement across all stages of the learning process. Available in 48 languages, eInstruction is enhancing education in more than 90 countries worldwide. eInstruction has global headquarters in Scottsdale, AZ and offices in Denton, TX; Fort Wright, KY; and Paris, France. Learn more at http://www.einstruction.com or call 866-796-4949.
About Illuminate Education, Inc.
Illuminate Education serves the K-12 educational market with innovative web-based products and services. An educator perspective drives all of Illuminate's technology solutions, which are designed to maximize efficiency, incorporate user-friendly interfaces, and support practical and progressive needs at the county, district, site, classroom, parent and student levels. Illuminate's groundbreaking products are Illuminate Student Information™, Illuminate Data and Assessment™, Illuminate Special Education™, and Activate Instruction™. Additional information can be found at http://www.IlluminateEducation.com or by calling 949-242-0343.