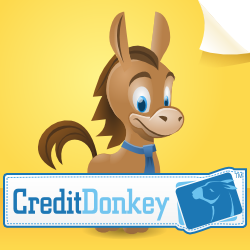 immigrants make their dreams into reality
Los Angeles, CA (PRWEB) March 12, 2013
U.S. immigrants are embracing the American dream, as revealed by a new CreditDonkey.com infographic titled "Carpe Diem – U.S. Immigrants Seize Entrepreneurial and Educational Opportunities." The piece reveals that foreign-born U.S. residents represent a higher percentage of residents with a bachelor's degree in the science and engineering fields, as well as a higher business formation rate than their native-born cohorts do.
Infographic: http://www.creditdonkey.com/immigrant-entrepreneurs.html
While these statistics show that U.S. immigrants are embracing the opportunities available to them, statistics also show they are may be missing out on their full growth potential by not borrowing or tapping funds at the same rate as small business owners who were born in the United States.
"At CreditDonkey, we love helping fellow entrepreneurs grow and succeed," shares Charles Tran, founder of CreditDonkey. "It's exciting to see immigrants make their dreams into reality and we want to make sure they have the information they need to break through the roadblocks that they face. As a small business owner myself, I know firsthand how difficult it can sometimes be to get the financing that you need."
CreditDonkey.com is helping out these small business owners by presenting tips to help overcome the common pressures that all business owners face, including:

Avoiding common financial mistakes.
Identifying the right financing.
Securing the appropriate financing for your business.
Strengthening your company's bottom line.
To view the full infographic, visit http://www.creditdonkey.com/immigrant-entrepreneurs.html
Foreign-born and native-born U.S. entrepreneurs alike can uncover small business tips when they visit http://www.creditdonkey.com/blog/business/
CreditDonkey.com helps small business owners with their "donkey proof" (easy to understand) financial tips and deals. Small business owners can visit CreditDonkey.com to read these tips and learn more about the small business credit cards that fit their company's individual needs.