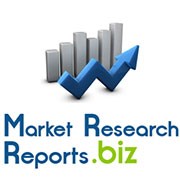 Albany, NY (PRWEB) March 26, 2013
Among the current mobile payment means, remote payment is widely used in China, while less than 6% of payments are realized through NFC (Near Field Communication) payment mode. Now, mobile payment transfers from PC Internet business to intelligent terminals, and most are still online or online-based businesses.
To Read the Complete Report with TOC Visit: http://www.marketresearchreports.biz/analysis/165000
On December 14, 2012, the People's Bank of China released the technical standards for mobile payment in the financial industry. 13.56MHz technical standards have been identified as mainstream mobile payment standards. In practice, NFC mobile phones are not popular yet, so it is costly to promote mobile payment by customized terminals; then, several options have arisen in China, in which Sim card solution has become a mainstream. China UnionPay and China Mobile choose Sim cards as NFC carriers; China Telecom applies low-cost SIMPASS program; China Unicom adopts NFC phone program. In the future, the penetration of NFC phones will be significantly improved, and mobile payment will be realized by customized terminals eventually.
Related Report: Global and China Animation Industry Report, 2012-2015
In addition, China Telecom, China Unicom and China Mobile have set up their own payment service subsidiaries, namely Tianyi E-commerce Co., Ltd., Wo Network Technology Co., Ltd. and China Mobile E-commerce Co., Ltd.. In the third round of the issuance of the third-party payment licenses, these subsidiaries all have obtained such licenses. The third-party licenses allow China Telecom and China Unicom to conduct the services involved with mobile phone payment, fixed telephone payment and bank card acquiring; China Mobile is permitted to provide services in mobile phone payment and bank card acquiring with its license. In addition to the three major operators, by the end of 2012, a total of 197 non-financial institutions had been granted with payment licenses, of which 32 ones had got mobile payment licenses. In the future, mobile payment participants mainly include commercial banks and 32 mobile payment license holders.
Latest Report: Global and China Germanium Industry Report, 2012-2015
The priority of China UnionPay is to transform payment environments at present. By the end of October, 2012, China UnionPay had completed transforming1.05 million sets of POS machine. Other commercial banks support about 1 million sets of non-connected POS machine, and the future POS transformation market will be subject to the current market pattern.
This report mainly includes 4 chapters and 74 charts, involving background, status quo and competition pattern of Chinese mobile payment market, development trends of China mobile payment industry, as well as operation and development trends of 20 key companies.
Technology Report: Global and China Touch Screen (Panel) Industry Report, 2012-2013
Table of Content
1. Overview of Mobile Payment
1.1 Definition and Classification
1.2 Technical Standards
1.2.1 NFC
1.2.2 SIMpass
1.2.3 RF-SIM
1.2.4 NFC Becomes Technical Standard of Mobile Payment
2 Market Size and Status Quo of China's Mobile Payment Business
2.1 Market Size
2.2 Chinese Mobile Payment Standards
2.3 Status Quo of Global Mobile Payment Development
3 Mobile Payment Industry Chain
3.1 Industry Chain
3.2 Mobile Payment Business of Mobile Operators
3.2.1 China Mobile
3.2.2 China Unicom
3.2.3 China Telecom
3.3 Mobile Payment Business of UnionPay and Other Financial Institutions
4 Enterprises Analysis
4.1 Chip Manufacturers
4.1.1 Nationz Technologies
4.1.2 Tongfang Guoxin
4.1.3 Fudan Microelectronics
4.2 Card Manufacturers
4.2.1 HengBao
4.2.2 Eastcompeace
4.2.3 Tianyu Information
4.2.4 Watchdata
4.3 Card Packaging Manufacturers
4.3.1 Changjiang Electronics
4.3.2 Nantong Fujitsu Microelectronics
4.4 Read-Write Device manufacturers
4.4.1 Nantian Electronics Information
4.4.2 Newland Computer
4.4.3 Xinguodu Technology
4.5 Platform and Third-party Applications
4.5.1 Sinodata
4.5.2Talkweb Information
4.5.3 Others
For All Market Research Reports visit: http://www.marketresearchreports.biz/