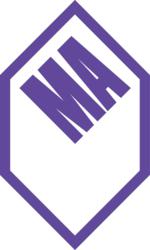 MA has grown from its first Modern Home tour to what it is today, a week-long series of high quality events, many of them free, featuring talks, panel discussions, product launches and more, along with other scheduled events throughout the year.
Atlanta, Georgia (PRWEB) April 10, 2013
From June 1-9, MA (Modern Atlanta) and the esteemed Design is Human Week 2013/Modern Atlanta Home Tour will celebrate a week of international design excellence and creative culture. This is the sixth year in a row for MA to share bold ideas and showcase innovative design and desirable products from established and emerging brands and designers from the United States, Europe and markets in Asia and Africa. By focusing on Atlanta as the design hub of the Southeast, MA and its partners and supporters raise the bar for the city that is on the verge of becoming a sought-after destination to the international design community.
Founded six years ago by Bernard McCoy, Modern Atlanta co-founder, and Elayne DeLeo, Modern Atlanta co-founder and program director, MA continues to grow in scope and popularity.
"Bernard and I are thrilled that MA has grown from its first Modern Home tour to what it is today, a week-long series of high quality events, many of them free, featuring talks, panel discussions, product launches and more, along with other scheduled events throughout the year," said DeLeo.
"We have a number of exciting, groundbreaking events planned for MA13 that will delight the growing number of loyal MA followers in Atlanta and beyond," said McCoy. "From the moment MA12 wrapped up last June, we immediately began putting plans in place for MA13."
In 2012 MA expanded its popular home tour to include a visit to another nearby Southern city. Athens, GA was MA's pick city last year where two modern homes were on tour a week prior to the main event in Atlanta.
For MA13, "We couldn't select just one city," said DeLeo, who recently returned from a scouting trip to secure the homes. "We picked three. On June 1, MA will visit both Charlotte and Raleigh, NC. Three unique homes, which meet our strict design standards, will be presented – one in Charlotte and two in Raleigh. "MA aims to share its unique vision and brand with other nearby cities each year."
Highlights of this year's schedule include:

ASID Georgia Vanguard Lecture. Keynote address by architect John Picard and John Edelman, CEO of Design Within Reach; John Picard is one of the preeminent environmental consultants in North America;
Susan Szenasy, Editor-in-Chief of Metropolis Magazine, will participate in a panel discussion and give a keynote talk;
Linda O'Keeffe, former editor of Metropolitan Home magazine, will moderate a panel discuss at the Ligne Roset showroom in Midtown;
A presentation by Apartment Therapy's Maxwell Ryan at Room & Board;
Design is Material - an exhibition of the latest innovations and designs in material for interiors and buildings;
Screening of Ila Beka and Louise Lemoine's film on Frank Gehry and the Guggenheim Museum he built in Bilbao, Spain at WhiteSpace Gallery;
MA's popular Design Exhibition will be presented at ADAC on Peachtree Hills Ave. in Buckhead on June 6-8; with the launch event and party on June 7;
MA13 Atlanta Home Tour, June 8-9, 10 a.m. – 4 p.m.
"MINI will return again as the official car for MA13," noted DeLeo. "Look for MA-branded MINI'S traveling around the streets of Atlanta during MA13 in June; and participating in the events and home tour." MINI will also be setting up test drive opportunities for attendees.
Most MA13 events are free, except where noted (see detailed listing below) and will take place at various venues throughout Atlanta, including The Sound Table/Space 2 in the Edgewood Design District, the Atlanta Decorative Arts Center in Buckhead, the High Museum of Art in Midtown and several showrooms throughout the city. Tickets to the Home Tour (Atlanta) are $35 per person (Charlotte and Raleigh are $10) and include entry to the June 7 MA Design Exhibition & Home Tour Launch event. For all details, please visit http://www.Modern-Atlanta.org.
About MA:
The mission of MA (Modern Atlanta – http://www.Modern-Atlanta.org) is to offer a platform for multidisciplinary events in Atlanta focusing on the concept that "Design is Human": it inspires, educates and delights – while it also encourages sustainable practices in the corporate and public spheres.
Since 2008, MA partners have single-handedly put Atlanta and the Southeast on the minds of design professionals and businesses that build world-class environments for living, working, and coming together. MA loves the creative process and takes a collaborative approach to creating excitement. MA is passionate about the joy of design and helping people and business flourish and prosper – together. With its unique platform and highly successful annual design week, Design is Human, MA helps businesses create winning campaigns and generate positive impressions that guide consumers to strong brands, while brands befriend new markets.
# # #
MA13 Calendar of Events: Agenda-at-a-Glance
Visit http://www.modern-atlanta.org for full event details, locations, and ticket information.
All MA events are free unless noted otherwise.
Friday, May 31
6:00 – 8:00 p.m.
Architect Panel Discussion at Design Within Reach – Charlotte, NC
Location:
Design Within Reach
4310 Sharon Rd., #21
Charlotte, NC 28211
Saturday, June 1
10:00 am – 4:00 pm
MA Home Tour goes to Charlotte and Raleigh, NC for a visit of three contemporary homes. Tickets are $10 and include all three locations.
Location:
Multiple locations in Charlotte and Raleigh, NC – see MA website for locations/details
Sunday, June 2
No scheduled events.
Monday, June 3
6:00 – 8:00 p.m.
ASID Georgia Vanguard Lecture featuring architect John Picard and John Edelman, CEO of Design Within Reach
Location:
High Museum of Art
1280 Peachtree St., NE
Atlanta, GA 30309
Tuesday, June 4
6:00 – 8:00 p.m.
A presentation by designer Mark Williams & Launch of Dekton by Cosentino
Location:
Poggenpohl Showroom
3280 Peachtree Road, #125
Atlanta, GA 30305
Wednesday, June 5
6:30 – 9:00 p.m.
A panel discussion moderated by Linda O'Keeffe and featuring architects Shawn Alshut, A2 Studio; Cara Cummins, TaC Studios; and designer Smith Hanes, Flags of Origin
Location:
Ligne Roset
805 Peachtree St.
Atlanta, GA 30309
Thursday, June 6
11:00 a.m. – 1:00 p.m.
Designers Luncheon and Presentation: "Bauhaus Forward – The influences and Relevance of Modernism on Today's Kitchen" presented by Mick Ricereto of MickDesign (event open to Design Professionals Only)
Location:
RAO Design Studio
938 Peachtree St.
Atlanta, GA 30309
6:00 – 8:00 p.m.
Presentation by Apartment Therapy's Maxwell Ryan
Location:
Room & Board
1170 Howell Mill Road
Atlanta, GA 30318
6:30 – 10:00 p.m.
Public Launch Event – Design is Material Exhibition
Location:
The Sound Table/Space2
483 Edgewood Ave.
Atlanta, GA 30312
7:00 – 8:00 p.m.
Design is Material Panel Discussion: "The Art & Science of Material Methodologies" – moderated by Susan Szenasy, Metropolis Magazine
Location:
The Sound Table/Space2
483 Edgewood Ave.
Atlanta, GA 30312
Friday, June 7
Noon – 7:00 p.m.
Design is Material Exhibition – Open to the public
Location:
The Sound Table/Space2
483 Edgewood Ave.
Atlanta, GA 30312
6:30 – 10:30 p.m.
2013 MA Design Exhibition & Home Tour Launch Event. $10 at the door, or free with MA Home Tour Ticket. Alcoholic/Non-Alcoholic beverages and light fare offered by Octane
Location:
Atlanta Decorative Arts Center
349 Peachtree Hills Ave., #A5
Atlanta, GA 30305
7:15 p.m.
MA Talks: Ethics in Design presentation by Susan Szenasy, Editor-in-Chief, Metropolis Magazine
Location:
Atlanta Decorative Arts Center
349 Peachtree Hills Ave., #A5
Atlanta, GA 30305
Saturday, June 8
10:00 am – 4:00 p.m.
MA Home Tour – Day 1. Tickets for the two-day tour are $35 and include the MA Home Tour Guidebook
Location:
Multiple locations in and around Atlanta
10:00 am – 4:00 pm
Open house at RAO Design Studio & culinary demonstrations by the chefs of Gaggenau at 11:30 a.m. & 2 p.m.
Location:
RAO Design Studio
938 Peachtree St.
Atlanta, GA 30309
6:00 – 7:30 p.m.
Journeys + Paths: Emerging Talents in Design – A Conversation featuring IDEO
Location:
Armchair Media
950 Joseph E. Lowery Blvd., #19
Atlanta, GA 30318
6:00 – 7:00 p.m.
MA Films: Living Architecture Series: Gehry's Vertigo
Location:
Whitespace Gallery
814 Edgewood Ave.
Atlanta, GA 30307
7:30 – 10:00 p.m.
"Figure Studies" Megan Huntz Dresses & Qmilch
Location:
Son & Sons
988 Peachtree St.
Atlanta, GA 30309
Sunday, June 9
10:00 am – 4:00 p.m.
MA Home Tour – Day 2
Location:
Multiple locations in and around Atlanta
10:00 am – 4:00 p.m.
Open house at RAO Design Studio & culinary demonstrations by the chefs of Gaggenau at 11:30 am & 2:00 pm
Location:
RAO Design Studio
938 Peachtree St.
Atlanta, GA 30309
4:00 – 5:00 p.m.
MA Films: Living Architecture Series: Gehry's Vertigo
Location:
Whitespace Gallery
814 Edgewood Ave.
Atlanta, GA 30307