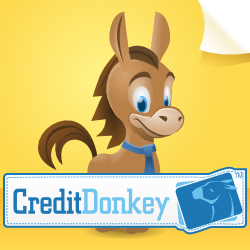 The hard decisions new parents face about making money and spending time with their children
Los Angeles, CA (PRWEB) April 18, 2013
With Mother's Day fast approaching, CreditDonkey.com just published a new infographic full of information on what motherhood looks like today. Titled "Today's New Moms," this feature illustrates new mothers' decisions about work and spending, and how they share their experiences with other moms online.
Infographic: http://www.creditdonkey.com/new-moms.html
"New mothers have so much to consider when it comes to making purchases for their babies," said Charles Tran, founder of CreditDonkey.com, a credit card comparison and financial education website. "Combine that with the hard decisions new parents face about making money and spending time with their children, and the financial side of new motherhood is more significant than most people realize."
Highlights of the infographic include:

Employment trends for new mothers
Key questions when buying products for babies
New mothers' social media use
Top family and lifestyle websites for moms
This infographic reveals how many mothers are working full time, working part time, and staying home with their kids, and how much they'd prefer to work. It also shows their strategies for budgeting around expenses related to their children, and how they communicate with other parents online.
"One big advantage for today's mothers is the ways they're able to share their experiences through social media and blogs," Tran said. "That can really help them work through financial questions."
Visit http://www.creditdonkey.com/new-moms.html to view the full infographic on today's new moms.
CreditDonkey.com publishes credit card reviews, deals, and tips to help Americans make informed credit decisions. Parents can visit CreditDonkey.com to find the best credit card that meets their family's financial needs.