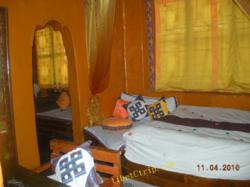 Tailor make private Tibet tour with local travel agency in Lhasa
(PRWEB) March 16, 2013
Tibet Ctrip Travel Service-TCTS, a Lhasa-based Tibet travel company, is now offering tailor-made private tours according to travelers' unique requests and latest travel permits regulations. With so many famous Tibet tourists' attractions to choose from, travelers can find it hard to plan a tour. To help visitors design a private tour, TCTS has been working hard to try everything in their power to design new tours itinerary according to the road condition, weather and Tibet travel permits policy.
Tibet, known as "the Roof Top of the World", has an average altitude over 4,000 meters above sea level. Tibet is among the famous travel destinations in the world. The gigantic highland with varied landscapes and numerous world-famous cultural sites attract many tourists every year. Whether travelers are looking to get in touch with the natural side of Tibet, wanting to learn about Tibetan culture or somewhere in between, there is something for everyone in Tibet.
Tourists just need to specify their requests on Tibet hotels choices, tour budget, tour timing and travel schedule; TCTS can customize a private tour program accordingly. "We will listen to our distinguished guests' detailed requests and design the full itinerary with detailed day to day arrangements, service inclusions as well as exclusions. Most importantly we will take the Tibet permits regulations and the weather into consideration." TCTS has said.
"We have over 13 years' experience in specializing in Tibet travel service; we are committed to discovering new, enriching culture and adventure trips" TCTS have said. As one local responsible Tibet tour agency, TCTS bares in mind that tourism is mutually beneficial to the local population, the environment, and to the tourist while in accordance with the laws of the People's Republic of China. Through travelers' tour booking, TCTS will donate a portion of the money to local community.