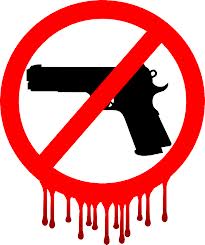 All reasonable people have the right to bear arms, but I said ... reasonable people."
Laredo, Texas (PRWEB) March 18, 2013
Killed or be killed? This is a paranoid America, according to blogger, bail bondsman and newspaper publisher, Jesse Castaneda, Jr. On his blogging site, Axis Of Reason, he gives his opinion on America's failures to minimize and/or control the rising gun violence. His blogging post, Gun Uncontrol: America's Powerful Epidemic, he targets America as whole for the failures to produce an anti-gun violence result. "It is the government, it is the community, it is the school, the parents and movies that has produced this problem in America. We shall all take the blame," Mr. Castaneda said. "Uncle Sam glorifies guns in wars with patriotic themes, movies embellish it and communities, schools and parents do very little to educate on the dangers and safety of guns."
Mr. Castaneda states that we cannot rely on government to mend all our problems. "Of course, smart laws are imperative, but we as parents, teachers and members of the communities have to preach the ethics and dangers that are involved in owning a gun. Parenting and community involvement could be powerful preventive measures. All reasonable people have the right to bear arms, but I said ... reasonable people."
Parenting is a very strong key. According to a 2012 U.S Department of Justice Patterns and Trends report, from the year 1994 to 2010, youth living with an unmarried head of household were generally more likely than youth living with a married head of household to be victims of violent crime.
"I've been a bail bondsman for many years now," Mr. Castaneda said. "I am in the business of getting people out of jail. Youth with guns and no parenting involvement, its a bleak and dangerous road."
For your opinion and input on the American way of life, please visit Axis Of Reason.com.