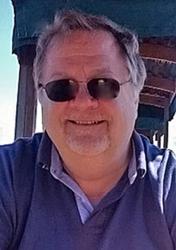 "I've been writing since I was seventeen," said Herron, 65, "although a lot of my friends didn't even know it. When I retired, I thought I'd finally try my hand at a novel. I had no idea how well it would be received.
Lake Orion, Michigan (PRWEB) March 25, 2013
The award-winning novel "Reichold Street" by long-time Michigan resident Ronald L. Herron garnered a 2012 Readers Favorite Gold Medal.
REICHOLD STREET is a fast-paced coming-of-age story set in a working-class American neighborhood in the turbulent 1960s Vietnam era.
It deals with tough issues: alcoholism, suicide, bullying, criminal activities, family dysfunction and the horrors of fighting in the Vietnam War.
Albert Parker arrives in the neighborhood, bringing with him the emotional scars of parental loss, and all the aggressive attitude a dysfunctional and abusive step-father could create.
His struggle to fit in, and the stories of the people around him as he tries, create a fast-paced, powerful story about friendship, love and loss, as well as the searing tragedy, yet remarkable redemption of war.
The author, Ronald L. Herron, worked for some of the world's largest advertising agencies and enjoyed a long career in public relations and marketing.
But he has always been a writer.
"I just never had enough time to devote to it before," Herron said, "but I've been happy with the results. I was pleasantly surprised and delighted when it won a Readers Favorite Gold Medal. I had no idea how well it would be received. The book actually came together well and continues to receive some great reviews."
REICHOLD STREET is available in print from Amazon and Barnes & Noble. It has been digitally converted for the Kindle and Nook, as well as the Sony and Kobo e-Readers. It will also be available soon on the Apple iBookstore.
The author will provide more information or review copies of the book on request, and is available for interviews.
Book Information:
Title: Reichold Street
Author: Ronald L. Herron
Page Count: 280
ISBN: 978-1475106237
Publisher: CreateSpace
FOR IMMEDIATE RELEASE
Contact: Ronald L. Herron
Email: ron(at)ronaldherron(dot)com