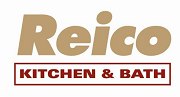 "Sharing and gaining viewpoints on best practices increases our opportunities for your personal approach and for your business overall."
(PRWEB) May 01, 2013
Discuss the latest in kitchen & bathroom design, current retail trends and their impact locally on businesses, products and trends with Reico Kitchen & Bath and Sarah Reep, Director of Designer Relations & Education for Masco Cabinetry during a luncheon May 8 in Richmond, Va. and May 9 in Springfield, Va. This informal, open conversation is designed to share observations, ideas and trends among professionals in the kitchen and bath industry.
"It is important to us that we be a valuable resource for our customers," says Jim Grace, director of marketing and training at Reico Kitchen & Bath. "We bring in experts from the kitchen and bath industry 3-4 times a year to provide training for our customers that can aid them in various aspects of their business, from design and trends to digital marketing and social media. We are excited to be able to bring back Sarah for this new training after the success we had previously with her Universal Design and The Gen Y Buyer classes."
During the luncheon where food will be provided, Sarah Reep will be covering 3 great topics affecting the kitchen and bath industry today. These topics include:

Today's Woman: Meet Mom, Ms. & Ma'am- Recognize the important role each plays to better understand how they like to work in remodeling and all retail situation.
Best Practices Roundtable & Workshop- Discuss the top key findings as to what it takes to be successful in working with consumers.
Where is Retail Going? Top Trends in Retail Today- Discuss the top trends occurring today and how they impact local businesses so you can prepare for a better tomorrow.
"Understanding emerging trends provides us with insights that allow us to engage in productive ways within the market and with our business for consumers," says Reep. "Sharing and gaining viewpoints on best practices increases our opportunities for your personal approach and for your business overall."
Sarah Reep is a kitchen and bath expert, an award-winning designer, and an experienced educator in the U.S. and abroad. Sarah has been a regular columnist for Kitchen and Bath Design News and her project design work and expert opinion has been published in a wide number of other trade and consumer publications, including Better Homes & Gardens, Woman's Day, This Old House and Renovation Style. She often works with Home & Garden Television (HGTV) and is a regular consultant on ABC television's Extreme Makeover: Home Edition.
When:
Wednesday, May 8th from 9-12 p.m. EST at Reico Kitchen & Bath, 2132 Tomlynn Street, Richmond, VA 23230
Thursday, May 9th from 9-12 p.m. EST at Reico Kitchen & Bath, 6790 Commercial Drive, Springfield, VA 22151.
Space is limited, so sign up today! To RSVP contact Kim Dill at 703-245-8917 or kdill(at)Reico(dot)com
About Reico Kitchen & Bath
For over 60 years, Reico Kitchen & Bath has been the premier distributor of kitchens and bathrooms in the mid-Atlantic region with 17 stores covering VA, MD, DE and PA. While they are the largest kitchen and bath distributor in the country, the success of their company has been structured around earning the business and appreciation of their clients. It is their goal to have every customer recommend them. They offer full turnkey service, providing cabinets, countertops, appliances, installation and everything else for a kitchen or bathroom project. Come to where the professionals have trusted their own businesses since 1952, and watch Reico bring your dream of a new kitchen or bathroom to life. For more information visit http://www.reico.com/