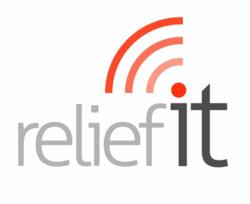 Relief IT is offering free technology and network audits to small businesses and residential users in the Casey-Cardinia area.
Melbourne, Australia (PRWEB) March 19, 2013
Information technology repair and consulting services firm Relief IT helps homeowners and business leaders address the most urgent IT concerns today by offering two new specialist services at no cost to the customer.
Australia is now all a-buzz as systems are being geared for the completion of what the Sydney Herald has dubbed as the country's "most ambitious and expensive" infrastructure and itelecommunications development project in history. Should plans push through, every Australian home, school and business will soon have access to an "unimaginably" high-speed broadband Internet connection once infrastructure for the National Broadband Network is completed.
The multibillion-dollar network will make use of fibre technology to enable Internet users in the city to have Web connectivity that's five times faster than the current speed. Those in the remote areas will be provided satellite and wireless connections, which will accelerate their Internet speeds at a rate that will be significantly faster than what's available in the city at the moment.
The impending changes are expected to provide great benefits to users, especially to small business owners wanting to further take advantage of the efficiency and cost-effectiveness brought by Internet-based solutions. Likewise, residential users are anticipating better communication systems and quicker access to up-to-date information as the broadband plan takes effect.
In order to fully utilise what NBN has to offer, leading IT service company Relief IT says users should first make sure that they have the right technology and equipment aligned with the new system. After a round of consultations with stakeholders in their area of service, IT specialists from Relief IT are making it their mission to promote the importance of a technology audit.
"We have recently attended a breakfast meeting organised by Cardinia Shire Council, City of Casey, Melbourne Football Club, and Monash University to learn about how the NBN will benefit residential users and local businesses in the City of Casey and Cardinia in Victoria, Australia," says the representative. "We learned that many small business owners are not prepared or up to date with the technology required to take advantage of this development."
To help clients decide whether they need a computer repair or systems upgrade, Relief IT is offering free technology and network audits to small businesses and residential users in the Casey-Cardinia area. For the audit, network professionals will test Internet speeds, WiFi connections and other internal processes to determine whether a system is ready to be integrated with the NBN.
At the same time, they are also offering free assistance to people who may be vulnerable to the so-called "Microsoft Scam". Relief IT is providing this additional no-cost, high-value service in light of the recent increase of incident reports of people being victimised by fake Microsoft employees offering some bogus service. The victims, who are mostly senior citizens, will realise too late that their credit card information have already been compromised after the suspects have gained access to their PCs.
"We would like to offer a free service — anyone can ring us on 1300 134 005; we will investigate whether or not the service is legitimate, and we will run a security check to ensure their networks and computers have not been compromised," says the Relief IT representative. "We advise our clients to simply refer these type of callers to us as and this usually drives them away."
All these forms of IT help are in line with the core services of Relief IT, which focuses on small networks, computing solutions, IT support and tutoring. "Our mission is to help everyday people transition into the technology age so that they can discover the new world that is the Internet and how to use it to its maximum potential," the company representative says.
For more information on optimising future-ready technologies, readers can check out the company's newly relaunched, mobile friendly website at http://www.reliefit.com.au/
References:
http://www.smh.com.au/national/so-how-about-that-national-broadband-whatsit-20130302-2fd7t.html