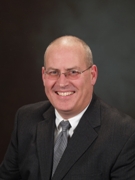 The buyer appreciated the market position and amenities Waupaca Trucking Inc. offered."
Milwaukee, WI (PRWEB) April 25, 2013
Todd Ruhkick represented Waupaca Trucking, Inc. in its April 19, 2013 sale. Ruhkick is a business broker and sell-side advisor for Sunbelt Midwest. Ruhkick listed the business and began marketing it in the fall of 2012. Sunbelt's team responded to nearly 50 inquiries and showed the business to over 20 strategic buyers.
"Waupaca Trucking, Inc. is a well-established business that has been in operation for over 25 years. Essentially it's a trucking terminal complete with fuel pumps, scale, truck wash and office space making it an ideal acquisition opportunity." said Ruhkick. "The buyer appreciated the market position, amenities and diversity offered from acquiring Waupaca Trucking and its niche customer base."
Waupaca Trucking Inc., a private company, was founded in 1985 and has approximately 25 employees. Veriha Trucking Inc. is a family owned and operated business founded in 1978 and headquartered in Marinette, Wisconsin. Veriha focuses on business growth strategies and has multiple locations to serve all of the lower 48 states and into Canada. Veriha acquired the real estate, business, employees and assets and will continue all Waupaca Trucking operations.
Ruhkick's experience as an investor, a business owner and corporate manager helps him to sell businesses. Ruhkick holds a Wisconsin Real Estate license and is a member of Sunbelt Midwest, with offices in Minnesota, Illinois and Wisconsin, helping people buy and sell businesses in Wisconsin and the greater Midwest area.
About Sunbelt Midwest
Sunbelt Midwest is part of Sunbelt, the world's largest organization of M & A professionals. With five offices in Minneapolis, Chicago and Milwaukee, Sunbelt Midwest provides a strategic regional presence to Sunbelt's 200+ worldwide offices. Sunbelt's M & A Advisors provide sell-side merger and acquisition services for companies with revenue between $5 and $50 million. Since 1978 Sunbelt has helped companies with mergers, acquisitions, divestitures, private equity investment and valuations. Sunbelt provides local investment banking expertise with worldwide geographic coverage to its business owner clients.