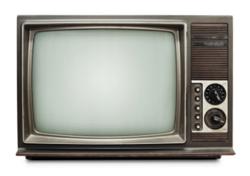 1 out 3 teens watch two or more TV shows per day
York, PA (PRWEB) March 30, 2013
In an effort to better understand how teenagers watch TV in today's media-rich environment, and to discover which shows resonate with today's high school and college teen generation (Generation Z), StageofLife.com, a free educational resource and online community, asked student bloggers the question, "What TV Show Can't You Stop Watching?" for its most recent national writing prompt and survey.
Before submitting essays nominating their favorite TV programs, high school and college students took Stage of Life's national poll revealing the following statistics about teens and their TV viewing habits:
--1 out of 3 teens watch two (2) or more TV shows per day
--2% never watch TV
--16% watch TV in the morning before school
--39% have a TV in their bedroom
--60% watch TV with their parents
--28% feel TV is too violent, but the vast majority (72%) do not
--62% watch TV programs on Network Television (NBC, ABC, CBS, Fox). Compare that to 55% who watch TV shows on Cable; 44% who stream on Netflix; and 15% who use Hulu Plus to watch TV
--1 out of 2 said they watch TV on the internet on websites like YouTube
--61.6% have three or more TVs in their home
--Over half (55%) would be upset if their parents cancelled the cable or satellite TV service
--67% of teens say they have a TV show that "they just can't miss."
Nearly 5,000 students visited the StageofLife.com blogging contest page during the monthly national writing prompt, over 550 teens answered the TV viewing habit survey, and over 100 submitted an essay to StageofLife.com sharing a personal story about why they love their favorite TV show.
15 Essay Finalists, 7 Runner's Up, and 1 Winner were selected from a wide range of teen essays that talked about TV shows ranging such as Breaking Bad, The Walking Dead, Glee, The Colbert Report, Once Upon a Time, Star Trek, 30 Rock, Doctor Who, Modern Family, and many more.
To read all of the TV essays and view the full teen trends report on TV viewing habits, visit the StageofLife.com at http://www.stageoflife.com/StageHighSchool/teensandTV.aspx
StageofLife.com is a privately held company founded in 2009 with a literacy mission to encourage life-long readers and writers through its blogging resources designed for all generations, from teens to Baby Boomers.
With over a quarter of a million teen and teacher visitors each year, 5+ million uploaded words, and thousands of submitted essays, it is becoming the world's largest collection of multi-generational stories. The site features free educational resources ranging from writing contests, free blog resources, Language Arts lesson plans about blogging, goal setting worksheets, writing prompts, and more.
You can reach StageofLife.com by contacting Founder and CEO, Eric Thiegs, via email at contact(at)stageoflife(dot)com.