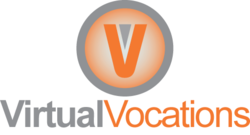 We are excited to show our support of teleworking during this important week. We hope by providing a discount we can help job seekers get closer to their telecommuting goals.
Tucson Arizona (PRWEB) March 01, 2013
Telework Week was established in 2011 to promote the telecommuting lifestyle by highlighting the organizational and professional advantages of a flexible work arrangement. Sponsored by the public-private partnership known as The Telework Exchange, next week's Telework Week encourages government agencies, private organizations, and individuals to work remotely during the week of March 4–8, 2013 to experience firsthand the benefits of telecommuting. Last year's Telework week had more than 71,000 registered participants, resulting in a savings of over $5.6 million in commuting costs with more than 3,400 tons of pollutants being removed from the air.
In support of National Telework Week, Virtual Vocations is offering a 20% discount on new monthly, quarterly, and six-month subscription sign ups March 4-8.
"We are thrilled to offer this discount as a way to show our appreciation for all those who are looking for a legitimate telecommute job. At Virtual Vocations, we embrace the telecommute way of life in our day-to-day operations and are excited to help more people achieve the work-life balance working remotely offers," said Laura Spawn, Virtual Vocations CEO.
Virtual Vocations is committed to supporting telecommuting as a way to increase employee satisfaction and productivity, help the sustainability of our planet and resources, achieve work-life balance, and support the concept of results-based management.
Virtual Vocations is an online leading telecommute service that provides job seekers with legitimate telecommute job listings. Virtual Vocations offers subscribes a safe and easy way to quickly find hand-screened telecommute jobs across a multitude of career categories from entry-level to executive-level positions. Virtual Vocations is dedicated to promoting the environmental, economical, and work-life balance benefits that telecommuting offers to organizations and individuals.
To learn more about Virtual Vocations please visit VirtualVocations.com.