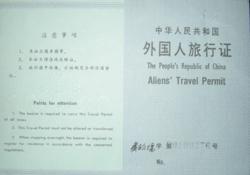 Welcome to travel to Tibet from April 5 2013 onward!
(PRWEB) March 18, 2013
Tibet Ctrip Travel Service-TCTS, a Lhasa based Tibet travel agency, has provided quality travel services for overseas travelers since 1999. As Tibet weather gets better and better, more and more foreign people begin to plan their Tibet vacations for 2013. According to the China daily news on March 13, Tibet's tourist industry will open up further to the outside world and attract more visitors from abroad as of this summer.
"The autonomous region has to further open up to ensure the tourism industry develops in the right direction," said Padma Choling, chairman of the region's legislature.
Padma Choling said that if Tibet tourism is not opened further to the outside world, the Tibet tourism industry won't make any breakthroughs, and it will be difficult to build Tibet into a global tourism destination. In 2012, the region attracted 10.58 million visitors, an increase of 21.7 percent year-on-year, generating 12.64 billion yuan ($2 billion) in income.
Please take a quick look at the China daily news about Tibet travel under this link: http://usa.chinadaily.com.cn/business/2013-03/13/content_16304092.htm
How can foreign travelers travel to Tibet in 2013 easily? Well the Tibet travel is easy if foreign tourists can get Tibet travel permits according to TCTS.
Below are some Tibet travel tips about Tibet permits. It's important for travelers to know what restrictions there are and how to obtain the correct permits, and to keep informed of the changing permits situation.
→A group of 5 or more people with the same nationality can travel to Tibet from April 5 onward. All the travel infrastructures in Lhasa and other areas in Tibet begin to prepare for travel services coming up soon. For example, the Dhood Gu Hotel service staff will clean their hotel rooms and courtyard this week, and they will double check everything to make sure their software and hardware are working properly. They will be ready to serve foreign travelers from early April. However, because permits application and delivery take some days, it is better for foreign travelers to enter Tibet no earlier than April 8th or so to avoid any urgent cases of air ticketing, train ticketing, permits delivery etc.
→TCTS suggest travelers make travel plans through a Lhasa based Tibet travel company and secure tour payment to a company bank account for tour confirmation (personal bank accounts and travel company accounts outside of Tibet are not recommended). Travelers need to provide passports and China visa photo copies to the travel agency (via email attachment with higher resolution) at least 3 weeks in advance, and when wiring the money tourists need to mark their full names for all the members in the tour group so once the payment is through, the agency in Lhasa can get the money order with the tourists name lists on it and the bank can stamp it as a certification file when applying Tibet Travel Permits.
→The agency will prepare all paper work and submit those files to the local government offices such as PSB (Public Security Bureau), TTB (Tibet Tourism Bureau), Tibet Military Agent Office, Foreign Affairs Office, etc normally 3 weeks in advance.
→In most cases, about 7 to 10 days before tourists' departure for Tibet, the agency can get Tibet Entry permits and they can arrange the permits delivery to client's hotel or living address in China.
→Finally it is important to remember possible new regulations may prevent all Tibet travel permits from being issued with little to no advanced notice. When planning a trip to Tibet, one must accept the risks and be flexible should there are unexpected changes in regulations. So a travel plan B is also recommended and this is quite true according to past years experiences.
Based in Lhasa, TCTS work in a professional way to help overseas travelers to travel to Tibet easily and legally. TCTS provide instant support before, during and after traveler's whole travel in Tibet (from inquiry to the time they arrive at home). To arrange a travel to Tibet, tourists can feel free to contact the agent and they will provide reliable information together with travel price and arrangements details. Devin Moore writes this new permits release on behalf of TCTS to spread awareness of Tibet and its people.