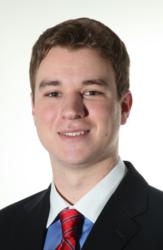 bring World Class Membership Management to Associations of all sizes
Atlanta, GA (PRWEB) March 11, 2013
Ross Group Inc, a leading provider of enterprise-class membership management software, announced today the official launch of their Association Management Software, PeakAMS, an affordable, feature rich, cloud based software solution for membership management in associations.
PeakAMS allows clients a number of unique capabilities new to the association market like a 360-degree Member View, fully integrated Contact Manager, a robust List Manager to facilitate campaign management and a Letter Manager to enhance member communications.
"Our long tenure in the membership market with MemberzPlus serving large clients with millions of members allows us to bring World Class Membership Management to Associations of all sizes," states Richard Spanier, President of Software Solutions for Ross Group Inc. "But beyond feature rich membership management, I am really excited about how much easier it will be for our clients to stay connected to their members. Take the Letter Manager for example, now a customer service representative will have at their fingertips, literally dozens of different communication templates to quickly and easily reach out to members."
"We have been able to take the best of our membership management experience and bring it to the association market," says Michael Samaras, Product Manager for PeakAMS. "From the easy to use Startup Wizard to the unique Direct Data Query feature for clients, we are bringing game-changing capabilities to the association market."
Ross Group Inc is a leading supplier of software to large membership organizations in North America. The company supplies software to manage all touch points between the organization and its member base. This includes membership management systems for back office and branch operations, web site management and software to integrate member management with other club systems like finance and insurance. Headquartered in Dayton, Ohio, with an office in Douglasville, Georgia, Ross Group Inc is dedicated to developing and mastering advanced IT solutions for data intensive environments and bringing those results to our clients in affordable and innovative ways. Our company's number one priority is to partner with our clients to make meaningful impacts on their businesses so they can achieve their business objectives.