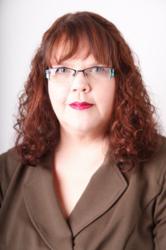 Nashville, Tenn. (PRWEB) March 12, 2013
SharePoint Solutions has created a new video tutorial, "Introduction to SharePoint 2010," which takes viewers on a guided tour of the basic features and functionality of SharePoint 2010.
The video is a part of the company's free Video Training Library and is available to anyone who would like to view it.
SharePoint training course author and instructor T.L. Ferrell walks viewers through a functional introduction to SharePoint 2010 in a refreshingly simple, clear and easy-to-understand manner. Her presentation is appropriate for SharePoint beginners, managers, users who are currently using SharePoint 2003 or 2007, or those who are not yet using SharePoint in their organization and simply want to assess SharePoint's capabilities.
Beginning with navigating the SharePoint 2010 interface, the SharePoint tutorial covers the foundational concepts of SharePoint technologies and explains and demonstrates the fundamental capabilities and features of SharePoint 2010. These include sites, subsites, lists, views, libraries, alerts, security/permissions, search, web parts and customizing SharePoint's look-and-feel. The video also provides a taste of the power of SharePoint's collaboration features, showing step-by-step how to use it.
Based in Nashville, Tenn., SharePoint Solutions is a Microsoft Certified Partner and a nationwide leader in expert-led, in-person and online public classes on SharePoint products and technologies. The company's software division professionally develops high-quality commercial add-ons for SharePoint. Most of the company's courses and services are applicable to Office 365.
###