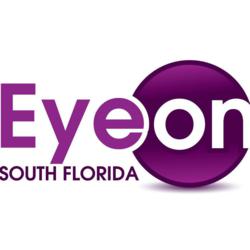 "Doing what I love to do in my own backyard is a dream come true. South Florida is paradise and I have the privilege of sharing just how great it really is" Evan Golden
Coral Springs, FL (PRWEB) April 10, 2013
Eye on South Florida is proud to announce a partnership with veteran Entertainment Reporter and Television Producer Evan Golden. With his ongoing positive presence in the community and born and raised in South Florida, the program plans to lean on him to continue to share the news you want to hear.
"We have similar visions on the type of information we want to bring to the viewership. With his philosophy of "Edutainment" combining Education and Entertainment, that lines up exactly with our platform," said Jack Namer, Executive Producer and founder of 3F Television and Channel 16, Eye on South Florida.
Eye On South Florida (EOSF), is here to set a new stage in the ever-changing network television, satellite, cable, web, and mobile applications world of broadcasting, marketing and distribution, to provide, uncontrolled news and real stories of society that connects, communicates, entertains and creates social community hope and positive change for the NOW and FUTURE generations.
The Network's approach is unique and has an advantage in the marketplace because of the valuable airtime that is being provided by each channel pro bono to help raise awareness and funds for charitable organizations in each community, raising the bar on feel good programming that is conducive and positive to society at large, unlike other channels that flood the screens at home with content that involves violence, sex, drugs and evil.
A critical factor in the production of content is that the team understands that television, technology, new trends in marketing, social media advertising, the World Wide Web, video games and the big screens are playing the biggest role in molding our kids. EOSF feels it is their moral duty and obligation as communicators to transmit positive information and content that is focused on news and entertainment that is not only fun, but also educates and delivers what is right for the people, instead of what is wrong!
The advantage points are focused on keeping an EYE on new trends and all things good, while exposing what is not good and potentially dangerous or hazardous in each community. Creating a window of opportunity for important information and positive news and entertainment content to flow… attracting special interest groups and advertisers.
To learn more visit the official website Eye on South Florida and stay connected on our Facebook.