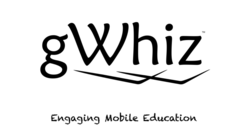 "Our continuing investment in upgrades ensures that our educational mobile apps remain as relevant, engaging, and useful as the day they were first released."
Annapolis, MD (PRWEB) March 20, 2013
Mobile educational app developer, gWhiz LLC, announces a series of recent upgrades to its most popular educational mobile apps including PrepZilla, McGraw-Hill's AP Exam Prep, The Official Guide for GMAT® Review, CliffsNotes Study Guide, PreTest Medical, Katzung & Trevor's Pharmacology Review, and several others. The upgrades provide the apps with optimized presentation on new devices like the iPhone 5, faster and more reliable downloads using a newly implemented server infrastructure, higher resolution graphics for retina displays, and numerous other app-specific updates.
"We consider it our obligation to provide our users and publisher partners with the best educational app software available." said Kevin Reville, gWhiz's founder. "Our continuing investment in upgrades ensures that our educational mobile apps remain as relevant, engaging, and useful as the day they were first released."
As the educational landscape continues to be transformed by technology, the typical mobile user expects a personalized learning experience based on the latest advancements. gWhiz is committed to exceeding expectations by combining cutting-edge technology with compelling content to create innovative and portable learning tools.
ABOUT gWhiz
Launched in 2008, gWhiz has established itself as a leading provider of engaging mobile educational applications. The company is focused on developing innovative educational software to foster a lifetime of learning for professionals and students of all ages. With hundreds of titles currently available on many platforms including Apple's iOS devices, Android (including the Kindle Fire and Nook), BlackBerry, and Netbooks, the company's depth of experience is unmatched in the industry. gWhiz believes that contemporary mobile technology provides a unique opportunity to offer powerful, entertaining, on-the-go learning and student collaboration tools. For more information, go to http://www.gwhizmobile.com or visit us on Facebook or Twitter.