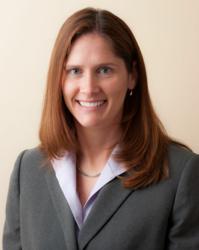 Infertility can postpone or prevent couples from becoming parents. I feel privileged to assist people with creating their families.
Portsmouth, NH (PRWEB) March 22, 2013
Each year, New Hampshire Magazine polls the state's physicians asking them who they consider to be Top Doctors in numerous medical specialties. Magazine officials recently informed fertility specialist, Dr. Kristen Wright that she has been awarded Top Doctor status in the category of Reproductive Medicine.
A Board Certified Reproductive Endocrinologist, Dr. Wright is the chief fertility specialist for the Reproductive Science Center of New England's New Hampshire offices in Bedford and Portsmouth. Dr. Wright also sees patients in affiliation with Lowell General Hospital at their outpatient services center in North Chelmsford, MA.
Dr. Wright's skills are not only recognized by New Hampshire doctors, but especially by her patients. "Our entire experience with Dr. Wright was exactly what we needed. We have a plan to follow and our questions were answered." "We appreciated the time Dr. Wright took to explain everything to us and felt good that all of her recommendations where based on current research." These and many more positive patient reviews appear throughout the internet on social media and doctor review websites as well as infertility patient online chat groups.
Describing her professional motivation and patient care philosophy, Dr. Wright explains, "There is no greater joy than becoming a parent and I feel privileged to be able to assist people with creating their families. The journey through infertility treatment can be stressful and sometimes confusing. I strive to partner with my patients to provide individualized and compassionate care with a high degree of personal interaction. I want my patients to know that I am with them through every step of their journey."
Dr. Wright completed her Reproductive Endocrinology and Infertility fellowship training at the University of Vermont College Of Medicine. She completed her residency in Obstetrics and Gynecology at the Alpert Medical School of Brown University in Providence Rhode Island. She lives in New Hampshire with her husband and three children.
Dr. Wright is accepting new patients. Appointments can be scheduled by calling 800.858.4832 or online at rscnewengland.com.
Celebrating its 25th anniversary year, RSC New England is among the 6 largest reproductive medicine practices in the United States. RSC New England operates 11 offices throughout Massachusetts, New Hampshire and Rhode Island and provides comprehensive diagnosis, evaluation, consultation and treatment for infertility. RSC New England is a member of Attain Fertility Centers, the largest network of fertility service providers in the U.S.