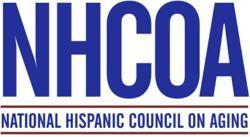 Many diverse communities lack access to health care or face obstacles in getting the health care they need. The ACA coverage expansions will put a light of hope for America's uninsured - Dr. Yanira Cruz, President and CEO of NHCOA
Washington, DC (PRWEB) March 27, 2013
March marks the third anniversary of the Affordable Care Act, and The National Hispanic Council on Aging (NHCOA) — the leading national organization working to improve the lives of Hispanic older adults, their families and their caregivers — has plenty of reasons to celebrate.
As part of the groundbreaking law's second phase set to take effect in January 2014, Americans will be able to purchase affordable health insurance plans on health insurance exchanges. In some states, Medicaid will be available for low-income individuals who are not able to afford health care otherwise. Additionally, tax credits will be available to help families cover the cost of their premiums.
Racially and ethnically diverse communities stand to greatly benefit from these changes. A recent study by the Kaiser Family Foundation found that these groups are more likely than non-Hispanic whites to be uninsured due to several factors, including overrepresentation in blue collar jobs that do not offer insurance and lack of financial means to pay insurance premiums of private plans.
"On behalf of NHCOA, we commend the Affordable Care Act's (ACA) health insurance exchanges and Medicaid expansion. Many diverse communities lack access to health care or face obstacles in getting the health care they need. The ACA coverage expansions will put a light of hope for America's uninsured," said Dr. Yanira Cruz, President and CEO of NHCOA.
Hispanics are particularly affected by lack of health care coverage due to linguistic and cultural barriers, as well as immigration status. These factors lead to a lack of awareness of the right to take part in available programs and difficulty completing applications. In comparison with other communities of color, Hispanics have the highest uninsured rate, with 30.1% of the population living without coverage.
People and organizations with influence in racially and ethnically diverse communities can play an important role in facilitating access to health care for those who need it most. The Kaiser Family Foundation report concludes that such strong ties will be an important part of informing communities about new health insurance coverage options and the implementation of the ACA as a whole.
Access to health care is one of the toughest hurdles older adults, and particularly older Hispanics, have to encounter on a daily basis. NHCOA understands this and in order to ensure that Hispanics age with dignity, the organization develops educational initiatives to inform and empower Hispanics across the country to learn about resources available to improve their lives. NHCOA's initiatives are not only implemented at a national level, but also at a local level through community-based organizations and promotores de salud (lay health workers). All of NHCOA's programs, such as Vacunémonos (Let's Get Vaccinated), Act Against AIDS Leadership Initiative (AAALI) and the National Hispanic SMP (NHSMP) Medicare fraud prevention campaign are designed in a culturally, linguistically and age appropriate manner to reach all Hispanic older adults, their families and their caregivers.
For the original report, please visit http://www.kff.org/minorityhealth/upload/8423.pdf
To learn more about the work NHCOA does with Hispanic older adults, their families and their caregivers, please visit http://www.nhcoa.org/