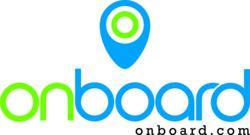 Our goal in building Onboard.com is to create the go-to site for cruise travel that inspires prospective cruisers with rich, engaging content and encourages positive sharing via an inviting online community
Miami, FL (PRWEB) March 12, 2013
Drawing on the iconic brand-building tradition of its parent company LVMH Moët Hennessy Louis Vuitton and the content expertise of its core business, Onboard Media is developing a game-changing online destination – Onboard.com. Scheduled to launch in summer 2013, Onboard.com is poised to fill a clear void in the cruise market, featuring an artfully designed mix of rich content and an inviting community where consumers can learn about, research, plan, and share everything they love about cruising.
"With more than two decades of expertise in the cruise industry and success as a leading provider of integrated media for the global travel industry, it is with great enthusiasm that we announce development of Onboard.com. While a separate company in structure, Onboard.com is a natural extension of Onboard Media's core business," said Robin Rosenbaum-Andras, SVP of Onboard Media. "Our goal in building Onboard.com is to create the go-to site for cruise travel that inspires prospective cruisers with rich, engaging content and encourages positive sharing via an inviting online community."
Truly unique in the market, at Onboard.com, travelers will have access to an ever-expanding range of cruise and destination-related information, videos, and photos; will be able to share their experiences and engage in communication with other like-minded cruise enthusiasts via the site's online Community; and will have the opportunity to learn all about the world of cruising from experts, friends and family as well as like-minded prospective cruise travelers.
"To spearhead execution of the company's vision, we are very pleased to share that industry veteran, Annette Hogan, has been appointed Managing Director for Onboard.com," said Rosenbaum-Andras. "Annette is a talented and results-oriented leader who brings vast industry experience in a diverse range of travel industry and travel technology sectors. Her command of the marketplace, strong leadership skills, and in-depth knowledge of the cruise sector are a tremendous benefit as we build the company."
Joining Onboard.com with nearly three decades of accomplishments in international travel, tourism, and technology, Hogan has served in key management roles for industry icons such as Sabre, Amadeus, Delaware North Companies, and Royal Caribbean Cruises, Ltd. Her experience in virtually every segment of travel – from cruising, tour operations, and hospitality to technology, distribution, and attractions – helps chart the course for uniquely developing Onboard.com.
"We are thrilled to launch Onboard.com as the premier online brand dedicated to showcasing, sharing and evangelizing cruise travel," said Hogan. "At Onboard.com, we are committed to being an ally for cruise lines and industry organizations to grow the cruise industry. The company is uniquely positioned to leverage Onboard Media's expertise and voluminous destination articles, videos, and photos – while we also create fresh new content every day for an unparalleled user experience that helps dispel the myths of cruising from days gone by and continues evolving the perception of cruise travel."
Rounding out the leadership team are Rebecca Wallwork, who serves as Managing Editor, and Victor Bao, who directs Digital Marketing for the company. Prior to joining Onboard.com, Wallwork served as Associate Editor for Onboard Media. Her experience as a hotel reviewer for HotelChatter.com and Jetsetter.com, and as a travel contributor to Jaunted.com and TENNIS magazine, as well as her work on branded content projects for Onboard Media are all driving forces behind Wallwork directing the user experience and design of the website – establishing a fresh, distinct brand voice that carries across the entire site, from editorial, photo and video to marketing and social-media messaging.
Bao joins Onboard.com from Vmark Media, where he served as Director of Digital Strategy for the creative agency, focusing on digital and mobile media. His diverse background in directing marketing efforts and leading the digital strategies for acclaimed brands including Yamaha Motor Company, Valorem Hotels Group, and Club Med is helping steer the development of Onboard.com to be the game changer in the cruise travel genre by uniquely integrating content and community in an engaging and unparalleled way.
"These experienced professionals exemplify the high quality brand that we are building," said Rosenbaum-Andras. "Their vast knowledge and insight will make them great assets not only to our company, but also to our industry partners and to our consumer audience."
As part of the development celebration, Onboard.com is inviting prospective travelers to become fans of the company's Facebook page by visiting the following link and clicking "Like": facebook.com/helloOnboard and experience how Onboard.com is spreading the love of cruising and building anticipation for this new site.
About Onboard.com
In pre-launch phase of development, Onboard.com is poised to be the go-to online brand for anything and everything related to cruise travel. The company is part of LVMH Moët Hennessy Louis Vuitton, the world leader in luxury known for its great success in building prestigious brands. Like its sister companies – Onboard Media and Starboard Cruise Services – the Onboard.com team lives, eats and breathes cruising every day. Follow Onboard.com via the company's page on Facebook at facebook.com/helloOnboard and as the website officially launches this summer to see how they are shaking up the world of cruising.
MEDIA CONTACT:
Marlene Oliver, NJC Communications
(305) 491-0512, moliver(at)njccorp(dot)com