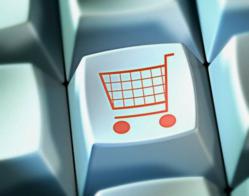 London, UK (PRWEB) February 08, 2013
The new discountagents.net website is now online and ready to start helping people save money. The site brings together the best online discounts from around the net into one handy and easy to use site.
The internet is without doubt a shopper's best friend these days as not only does it allow people to compare prices from hundreds of retailers it also offers the potential for huge savings. Whatever people are looking to buy from a new flat screen TV or a months' supply of nappies there is a discount code or coupon available for it online. There are hundreds of great voucher codes and discount sites that can help hard pressed consumers get the most from their money and make it go a little further in a time when most households are feeling the pinch.
The discountagents.net website is devoted to finding the best deals on the net and bringing them to its visitors. With so many different code and coupon sites it can be hard to know where to start looking for the best online discounts. The discountagents.net website takes all of the hard work out of finding the finest coupon codes and offers for major retailers in the UK. The site is regularly updated with information such as where to find the cheapest Kindles, online wine offers, vouchers for restaurants and codes for attractions across the UK.
We all want to make our money go a little further these days and one of the easiest ways of doing it is with the new discountagents.net website. It is full of information and articles on getting the best deals at stores such as Debenhams and Boots and alternative ways to save money on the net.
About Discountagents.net
The site has been created by people with a real eye for a bargain and who love saving money and helping others to do the same. Featuring articles and content on the best places to find online discounts and save money on the net it is a must for those who know every penny matters.