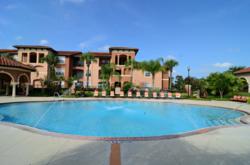 Investment from outside Florida State and overseas will also be a factor in driving up prices.
(PRWEB UK) 9 March 2013
The recent article by CNN refers to the USA as a whole however the scale of growth in Orlando's property market, has taken analysts at Colordarcy by surprise.
Metro West, one up-and-coming area in Orlando has seen property prices rise by 21% year-on-year (Source: Zillow) which was well above the average growth of around 5% for Orlando and the USA average in 2012.
So what is behind the surge in property prices in Orlando? One explanation according to Colordarcy is that prices dropped by a cumulative 51.9% between 2008 and 2010, therefore it is clear that real estate values may have fallen far too low and a bounce was on the cards.
CNN's headline about the US housing market returning to normal goes some way to supporting one theory which is that Orlando property prices are simply returning to where they normally should be.
The economic picture in Orlando is also looking rosier according to Colordarcy experts. There is evidence that an economic recovery is also underway. More importantly, incomes are starting to increase and there are predictions from local economists that they will rise by 4% in 2013. With inflation at 1.6%, this will be one pay rise worth having.
Naturally those same economists are predicting that house prices will rise roughly in line with wages.
However Loxley McKenzie Managing Director of Colordarcy said, "Investment from outside Florida State and overseas will also be a factor in driving up prices.
More people from North America could well be deciding that on balance Florida now has a lot to offer compared to where they live. Their money is likely to stretch a lot further in Florida.
A one bed apartment in Atlantic City for example can cost $1,000 a month to rent, yet this could easily secure a 3-bedroom property close to the beach in Florida for the same amount.
Florida is a large state and Orlando is another one of those areas popular with overseas investors who wish to retire and spend their days out on the golf course.
Metro West happens to have a very good golf course and it is no coincidence that the quality of life Metro West offers to second home buyers has been one factor in pushing up prices, say Colordarcy.
This is why Colordarcy claim that the end of this latest boom in Orlando property is some way off, particularly in micro markets such as Metro West where property is still available at a fraction of what it cost at the peak of the last housing boom.
Notes to the editor:
Colordarcy is a leading property investment company that specialises in finding positive cash flow investment properties worldwide. Colordarcy investment property portfolio includes some of the best properties for sale in Brazil, Florida, Turkey and the United Kingdom.
For more information, supporting pictures or logo artwork, please contact:
Brett Tudor
PR Manager
Tel: +44 (0) 207 100 2393
Email: press(at)colordarcy(dot)com
Web: http://www.colordarcy.com/