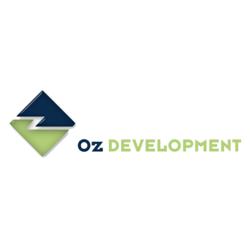 The combination of UPS and OzLINK is changing the way small & medium businesses can improve their logistics, said Brian Hodgson, VP of Sales
Westborough, MA (PRWEB) March 05, 2013
Oz Development, a provider of OzLINK ™, a cloud-based solution that integrates and automates the order management process, today announced their promotion to Strategic Alliance within the UPS Ready Program. This integrated technology relationship accelerates the deployment of OzLINK solutions and UPS services to drive efficiencies in customers' supply chains.
Oz Development has been working with UPS for over ten years and is UPS Ready certified. OzLINK solutions create value for its customers by integrating and automating eCommerce, order entry, warehouse, and shipping processes.
Key points of the expanded relationship include:

Elevation to Strategic Alliance within the UPS Ready Program- OzLINK was promoted to the strategic level within the UPS Ready program, joining a select group of UPS Ready providers that are aligned with UPS objectives and market focus.
New Support for UPS Freight and Ground with Freight Pricing- This new feature gives customers the ability to leverage both small package and freight services to improve their transportation operations and cost. As customers leverage these UPS services, they also have supporting technology to automate their distribution processes.
130% Revenue Growth of OzLINK Pro- OzLINK Pro provides out of the box integration between UPS WorldShip® with QuickBooks or NetSuite. This on-demand solution provides real-time updates of shipping costs and tracking information to NetSuite or QuickBooks and can be activated in less than 15 minutes.
Introduction of Advanced Fulfillment Extensions with UPS WorldShip- With the growth of eCommerce and international customers, sales channels are expanding, resulting in more complex fulfillment operations. With OzLINK Custom, customers can easily create branded pack slips, customized emails, and streamline their pick/pack/ship operation. All are integrated tightly with over 25 ERP applications.
"The combination of UPS and OzLINK is changing the way small & medium businesses can improve their logistics. Joint customers like Doctor's Best and Ovation Hair have achieved operational improvements and rapid payback. " said Brian Hodgson, VP of Sales & Marketing at Oz Development.
About Oz Development
Oz Development is the provider of OzLINK. OzLINK is a set of cloud-based solutions that integrate and automate the order management process. OzLINK streamlines functions from eCommerce through to the warehouse and shipping. OzLINK has created value for more than 10,000 customers in manufacturing, wholesale distribution, retail, and the health care industries. Oz Development is privately held with global headquarters located in Westborough, MA, USA.
For more information on Oz Development solutions and service, please visit http://www.ozdevelopment.com.